4:20 PM - 0 Comments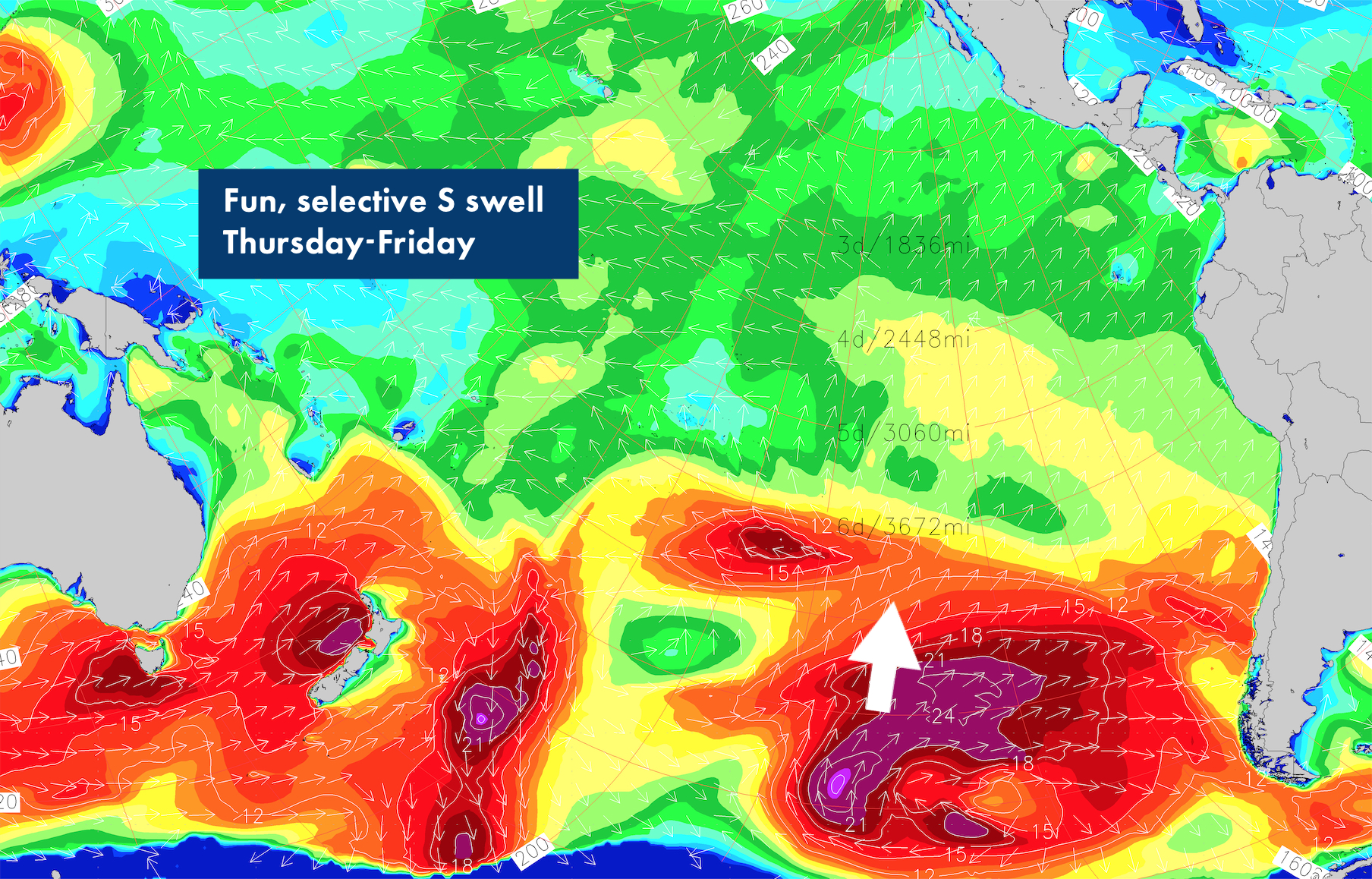 Wednesday:
3' waves at summer/combo breaks, 4'+ at standouts. Light/variable wind in AM hours. Fun long period South swell (190-175) continues to fill in through the day as well as some mid/short period SSE/S swell from Tropical Storm Dalila. The blend is good for waist-chest high waves at the south-facing and combo exposures of North LA.
Conditions should be cleaner right out of the gates compared to Tuesday morning, with light/variable flow in the earlier morning. Light SW veering Westerly winds trend up through the morning – adding texture/minor bump – then picking in the afternoon with moderate W/WNW winds.
Thursday:
3-4' waves at summer/combo breaks. Light/variable onshore flow through the morning hours. Long period south swell (190-175) tops out through the day while modest NW windswell mixes in. We'll also see that small tropical swell from Dalila, but that tropical energy won't be more than modest-sized and primarily help with shape at the beach breaks. Surf is up a notch with waist-shoulder high waves at south-facing/combo exposures of North LA.
Light SE/ESE winds through north LA will also put lumps on the south-facing breaks.