7:33 PM - 1 Comments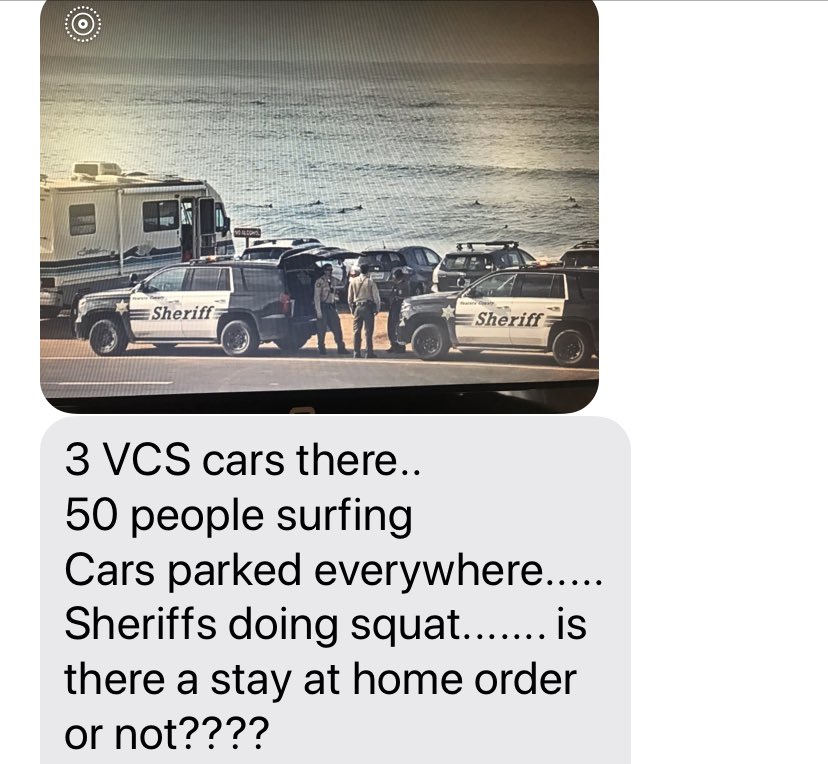 Photo above was posted by
The Local Malibu
to their twitter account to show how there was "ZERO ENFORCEMENT" of the Stay At Home Order by the Ventura Sheriffs at County Line. "Locals" were sending in photos from the cams to them to report the surfing going on.
Which made
Senator Henry Stern
state this via his twitter:
"To my fellow surfers/beachlovers at County Line today who can't seem to understand our Safer At Home orders: the beaches are CLOSED.
Please don't force us to further divert precious resources to have law enforcement deal w/ your seemingly harmless but incredibly reckless behavior."
So on Saturday night, no parking barriers and signs were put up.
Instagram footage from
Sergio Lira
For more of our coverage of the Coronavirus lockdown, closures, and how our local surf community and businesses are doing,
CLICK HERE