8:25 PM - 1 Comments
According to Surfline, "NW Pacific remains active – medium to locally strong swells for the US West Coast"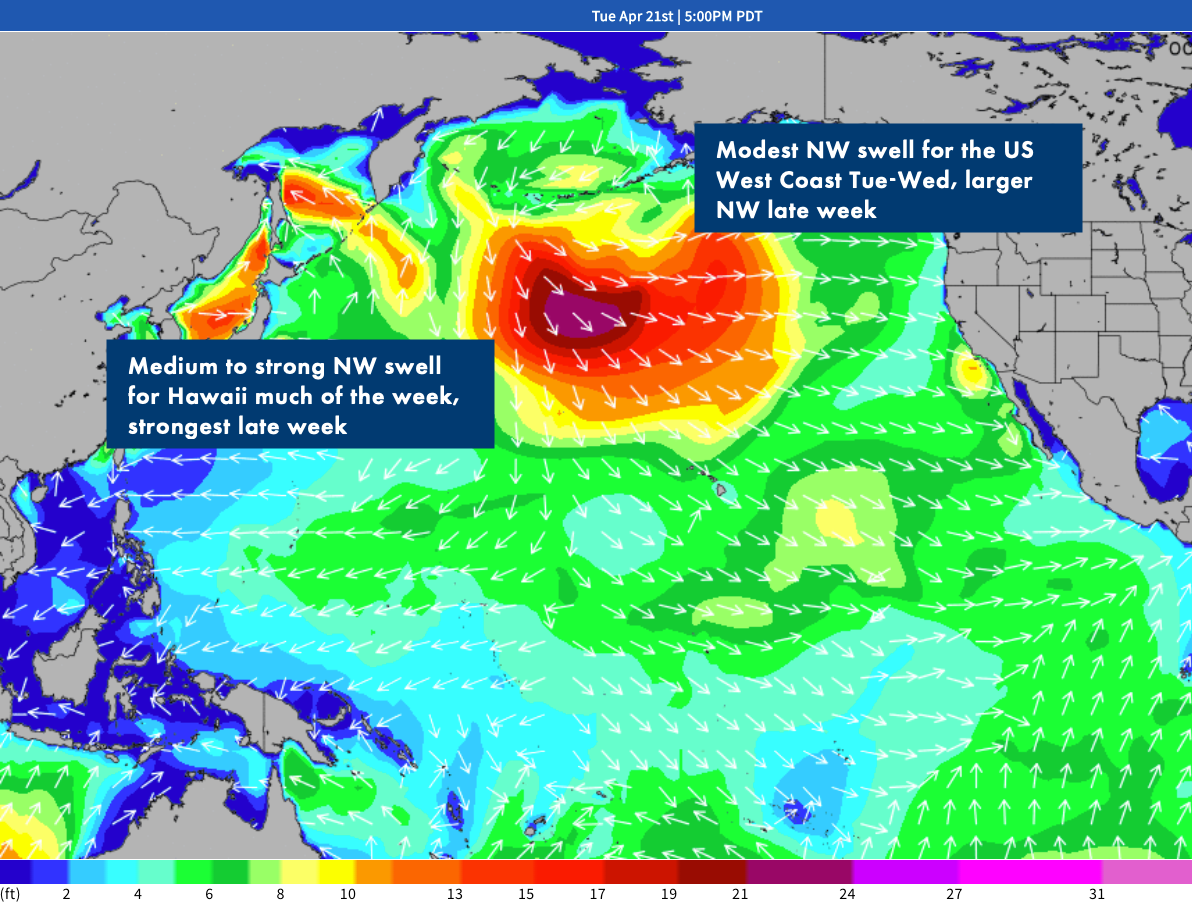 "High-pressure in the eastern half of the North Pacific is expected to expand over the western US by the second half of the week and will likely remain in that relative position through at least the weekend of the 25th-26th and possibly beyond. That should set up a couple of different things: increased short period NW swell for the middle to second half of the week for California and also warming temps – with significant warming expected in some areas.."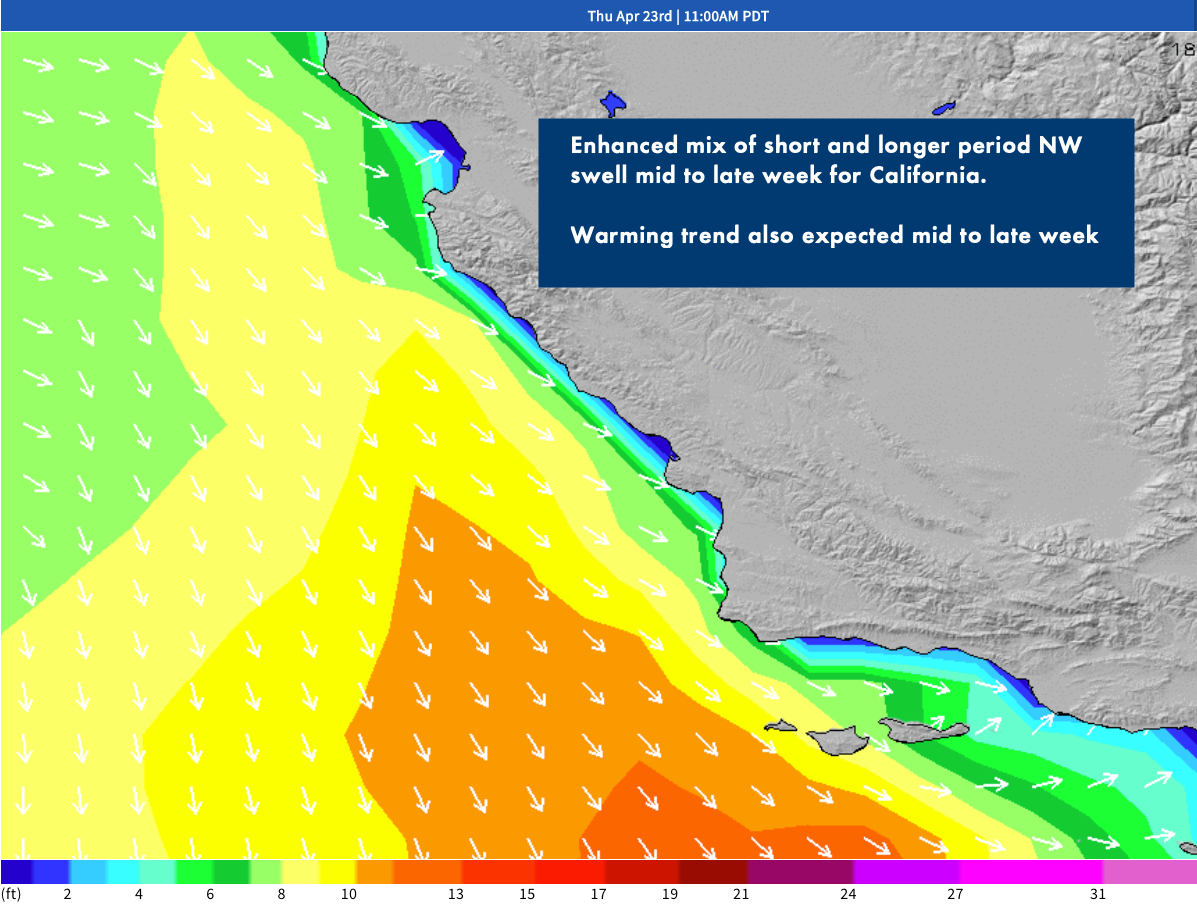 "Just a small pulse for Southern California. Look for larger swell for the end of the work week and the weekend for the Golden State."