7:47 PM - 0 Comments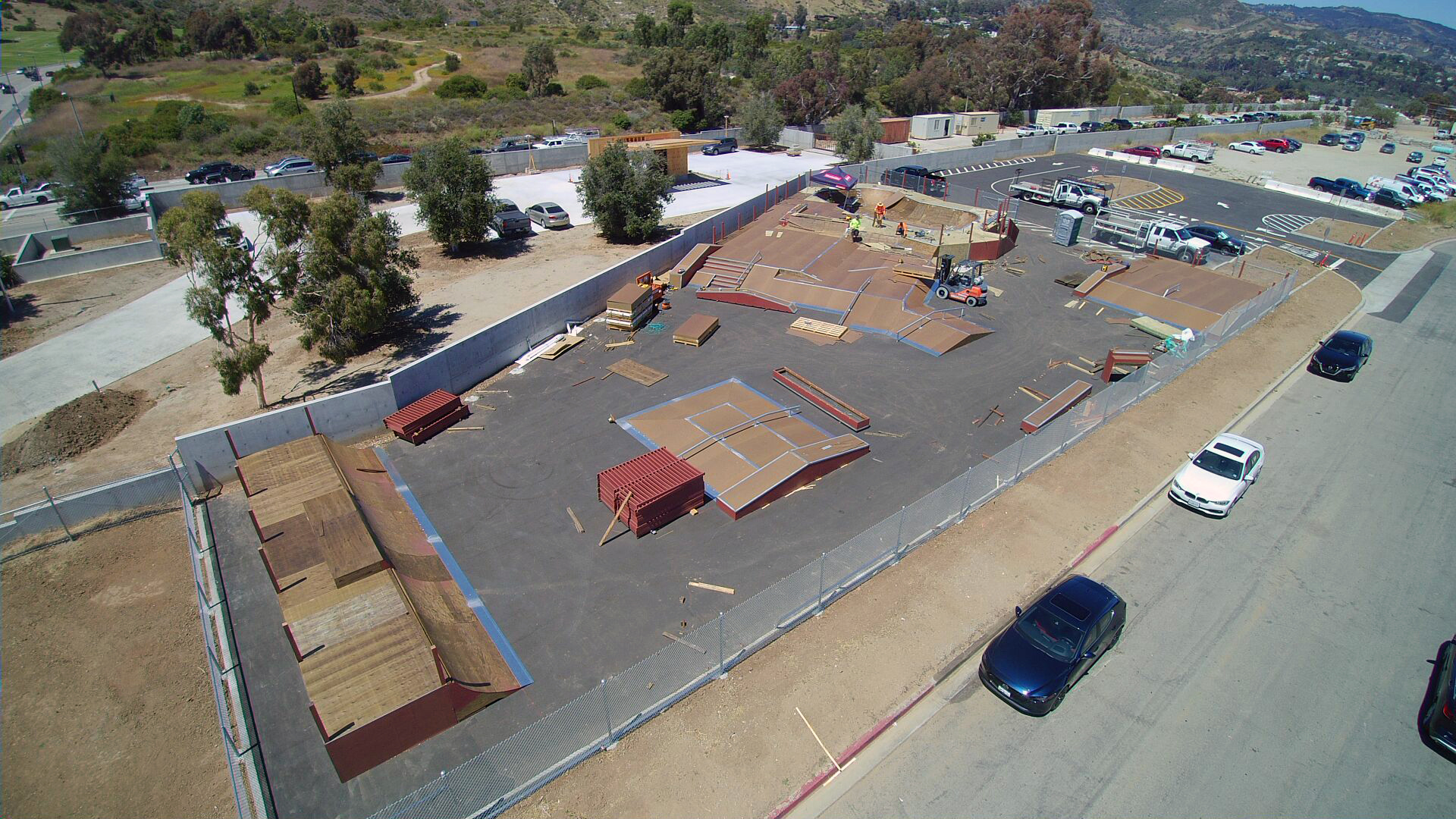 Construction work for the Temporary Skate Park is moving quickly! Crews completed the asphalt and fencing work earlier this week, and the skate equipment installation began today. The installation work is expected to take two to three weeks to complete.
Once complete, the Temporary Skate Park will open as soon as the Los Angeles County Public Health Order regarding skate facilities is lifted
In 2019, the City Council approved the use of the Crummer/Case property adjacent to Malibu Bluffs Park as the location for a temporary skate park, and authorized staff to release a Request for Proposals (RFP) for the design of a 12,500 square-foot permanent skate park on the same property.
The City Council approved the Final Conceptual Design for the Temporary Skate Park on Monday, February 24.
The Temporary Skate Park is expected to open on the west portion of the property in Mid-2020, while the Permanent Skate Park is designed and built on the east portion of the property.