6:53 PM - 0 Comments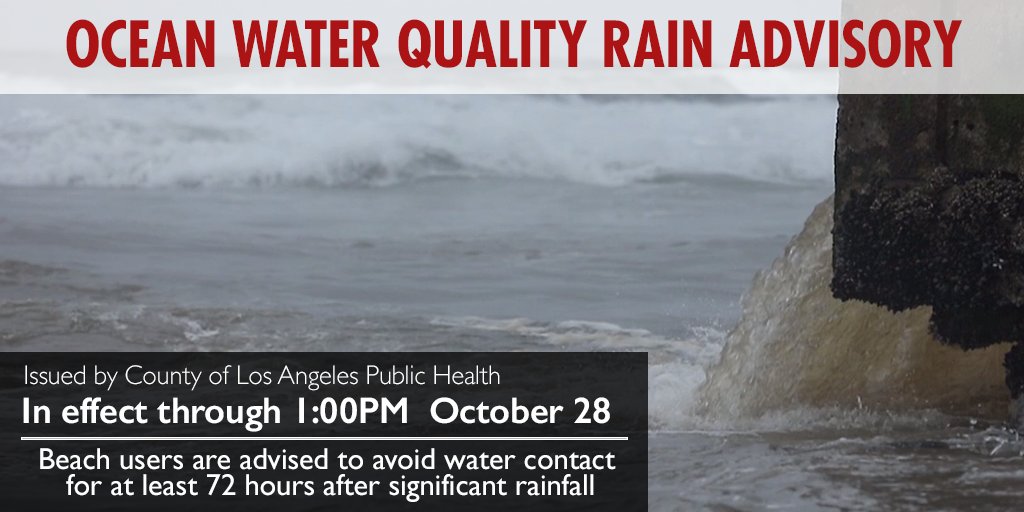 OCEAN WATER QUALITY RAIN ADVISORY has been issued and is in effect through 1:00pm October 28th. Beach users are advised to avoid water contact for at least 72 hours after significant rainfall. This advisory may be extended depending on further rainfall.
Because of the recent rainfall, Los Angeles County Health Officer, Muntu Davis, MD, MPH, is cautioning residents that bacteria, chemicals, debris, trash, and other public health hazards from city streets and mountain areas are likely to contaminate ocean waters at and around discharging storm drains, creeks, and rivers after a rainfall. Individuals who enter the water in these areas could become ill.
Use the map below to obtain the current water quality status of your favorite beach location. Use your mouse wheel to zoom into a particular location. Click on the marker to identify the sampling location.