3:40 PM - 0 Comments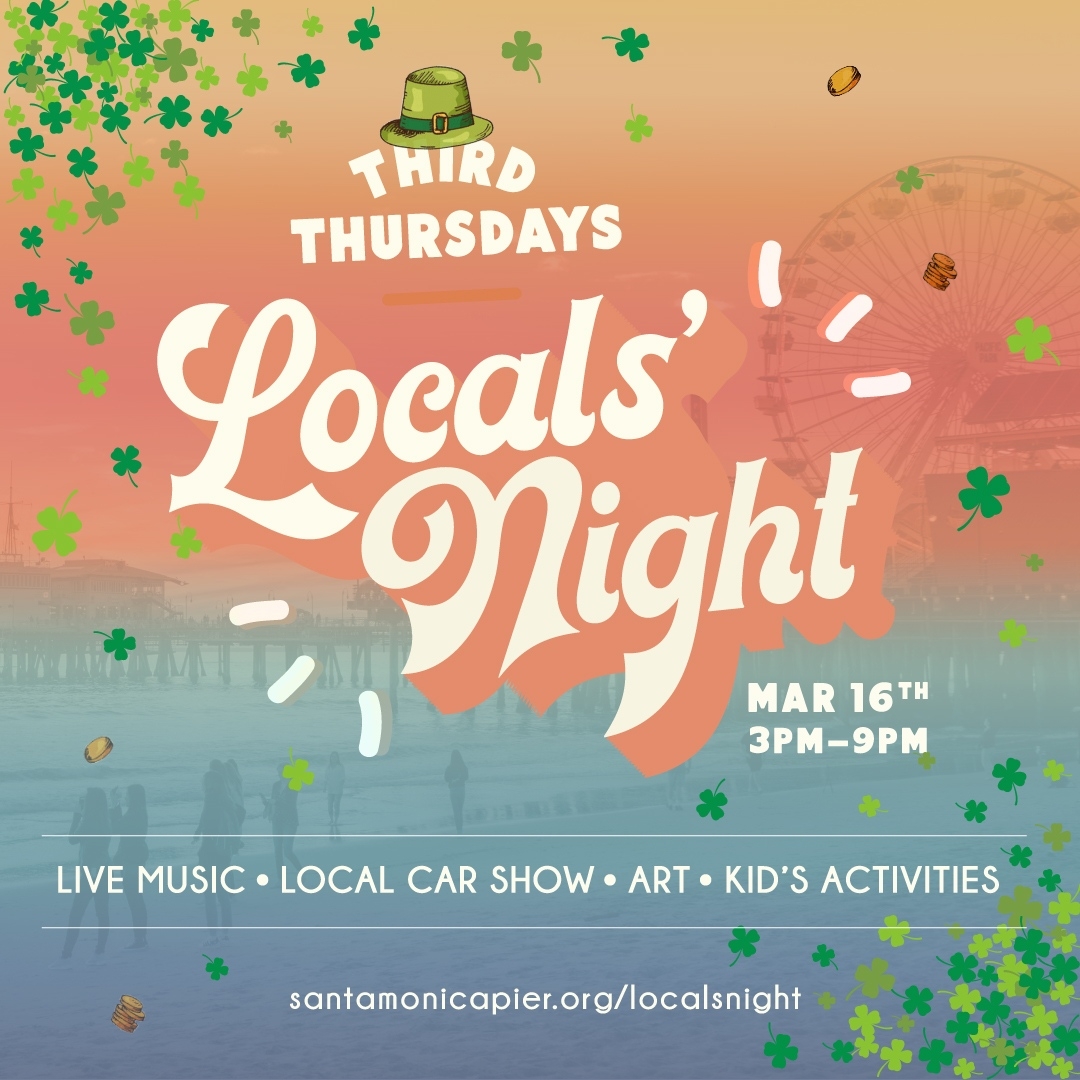 Join us at the Santa Monica Pier once a month for a curated series for locals. Gather your friends and family and head down to the Pier for amazing entertainment including youth activities, a car show, local DJs and live music from local bands, art exhibits, and so much more! You really won't want to miss out on this incredible and unique outdoor setting to unwind with friends and loved ones all while celebrating Santa Monica.
March 16th, 3 - 9PM
And much, much, more.....
Click Here