9:07 PM - 0 Comments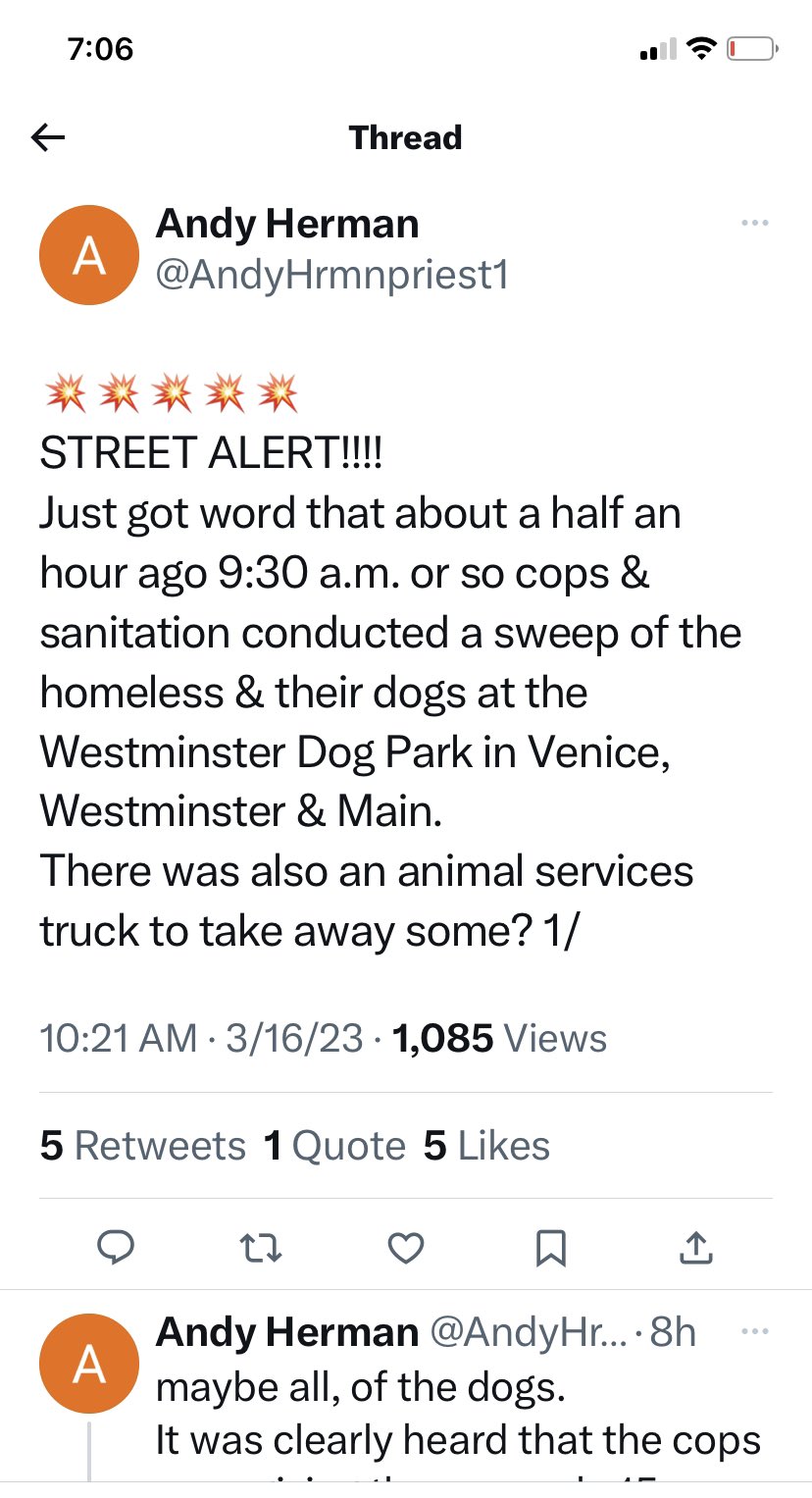 From
Santa Monica Close Up
:
"The City of Los Angeles Department of Public Works, in collaboration with Clean Harbors Environmental Inc., carried out a cleanup operation of homeless encampments at Westminster Dog Park in Venice on Thursday, March 16, 2023. Sanitation workers were donned in white hazardous materials suits as part of the safety protocol for the cleanup."
Santa Monica Close Up
is a photo blog by Santa Monica based Photojournalist/Press photographer Fabian Lewkowicz. Fabian is the former staff photographer for the Santa Monica Daily Observer Press, Santa Monica Mirror, Santa Monica and the Santa Monica Corsair.
Support Santa Monica Closeup/Fabian Lewkowicz with Venmo or PayPal to help earn money to make these videos:
https://venmo.com/u/santamonicacloseup
https://www.paypal.com/paypalme/fabianlewkowicz