4:41 PM - 0 Comments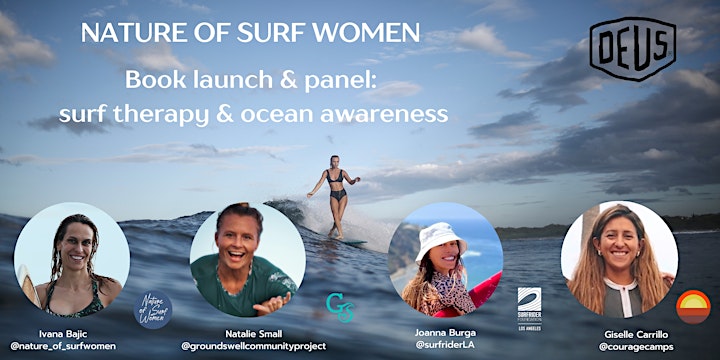 We have created a playful program dedicated to women surfers and all other women who seek emotional connection, healing, companionship, and the power of friendship.
Join us for a panel with Ivana Bajic, author of the book Nature of Surf Women, Natalie Small, LMFT, surf therapist and founder of the Groundswell Community Project and Joanna Burga, Co-lead, One Watershed Program, Surfrider Los Angeles.
Moderated by Anna Dimond, journalist and surf writer.
Special guest: Giselle Carrillo, founder of Los Courage Camps.
Additional activities during the evening:
Interactive exhibition of women surfers in Costa Rica.
Meet representatives from Surfrider and Los Courage Camps, and find your call to action.
Participate in the raffle: Win a fine art photography print.
Meet your new surf buddies and make memories.
Open bar and live DJ from 5 - 9 pm
Please RSVP if you are planning to attend this event. Limited seating is available; we recommend arriving early.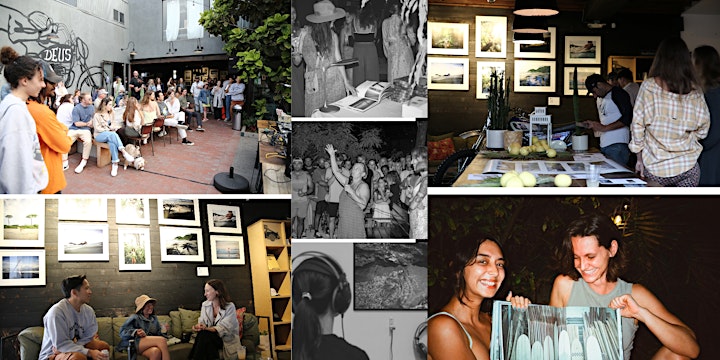 Friday, March 24 · 5pm PDT
Deus Ex Machina - Emporium Of Post Modern Activities
1001 Venice Boulevard
Los Angeles, CA 90291
For more info and to register,
Click Here