1:09 AM - 0 Comments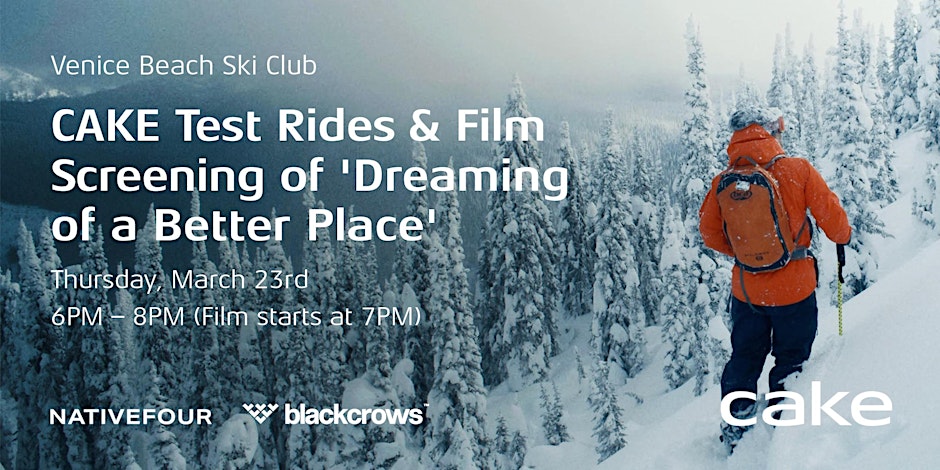 Come hang out for Venice Beach Ski Club night hosted by CAKE x blackcrows. We will be offering CAKE electric motorbike test rides and watching the multi-award winning ski documentary, "Dreaming of a Better Place."
Film starts @ 7PM
Director Cameron Thuman and NativeFour present "Dreaming of a Better Place," a short documentary unlike any ski film ever seen. Nestled deep within British Columbia, "Dreaming of a Better Place" tells a heartfelt winter tale, as a family finds solace in the spirit of the mountains after an unexpected tragedy changes their dream forever. The film stars pro skier Mark Abma with music from world-renowned German artist Liam Mour.
Thursday, March 23 · 6 - 8pm PDT
CAKE Site: Los Angeles 4112 Lincoln Boulevard Marina del Rey, CA 90292
For more info,
Click Here