5:39 PM - 0 Comments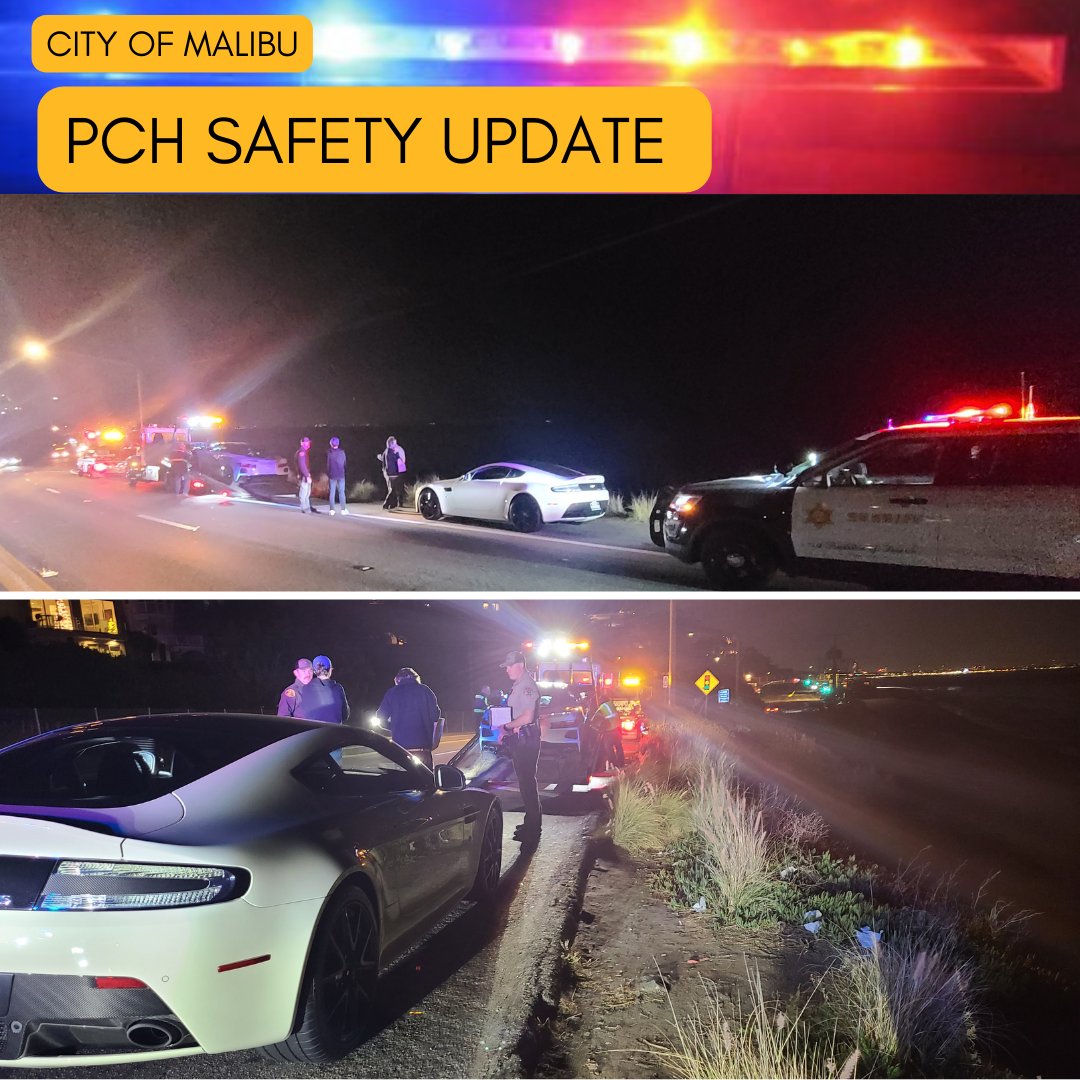 On Tuesday night, 2 sergeants and 4 deputies from the Lost Hills Sherrifs Station conducted enforcement on PCH throughout Malibu, the operation was funded by the City of Malibu.
33 citations were issued (31 for speed violations).
2 drivers were cited for driving on a suspended license.
1 driver was arrested for DUI (driver also had 2 outstanding warrants for his arrest for DUI).
2 drivers were arrested for reckless driving/racing and their vehicles were impounded for 30 days.