6:37 PM - 0 Comments
Modest Surf Continues through Weekend.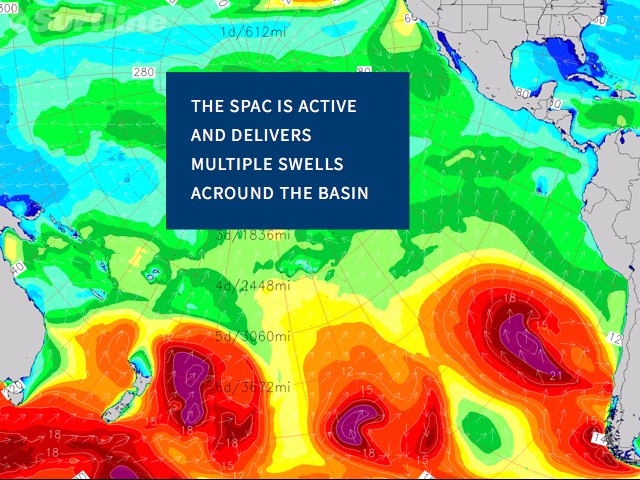 Modest to fun zone surf continues off a combo of SSW swell and NW-WNW swell through this weekend and early next week. Swell mix should offer some fun peaks at better exposed combo beach-breaks. SoCal has light AM winds while many areas through North/Central CA see problematic NW winds persist. Better Southern semi swell for SoCal mid next week.