4:21 PM - 0 Comments
Bruce Willis and John Goodman hit the surf in Venice.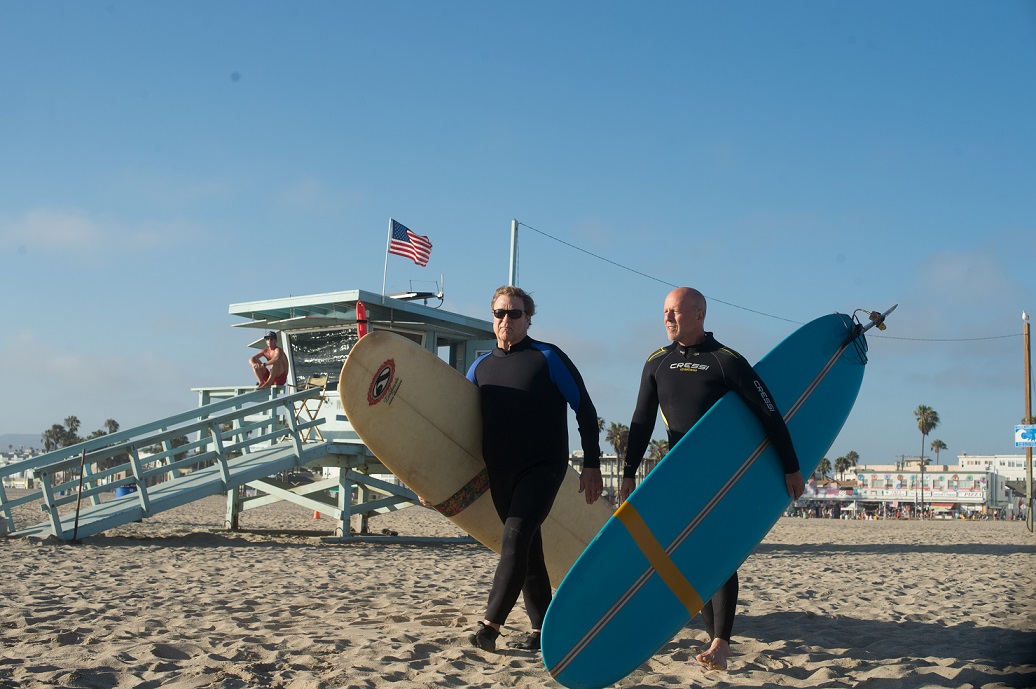 Shot on location in Venice Beach back in 2015 , the action comedy
Once Upon A Time In Venice
is finally being released. It will be shown at a couple theaters and available on Video-On-Demand on June 16, which usually means the studio doesn't think the movie is going to do well.
Once Upon a Time in Venice's title is an amusing riff on the mythic Sergio Leone epics about violence and morality, though this movie is an action comedy about a stolen dog from the writers of
Cop Out
. Goodman plays a retired pro surfer going through a bad divorce.
From the studio's press release:
"Steve Ford (Bruce Willis) is a down but not out L.A based Private Investigator whose professional and personal worlds collide after his loving pet Buddy is stolen by a notorious gang. A series of crazy circumstances find him doing the gang's bidding, while being chased by two vengeful Samoan brothers, a loan shark's goons, and a few other shady characters. They say a dog is a man's best friend, and Steve shows how far a man will go to be reunited with him."
The film is scheduled to be released in a limited release and through video on demand on June 16, 2017