6:01 PM - 0 Comments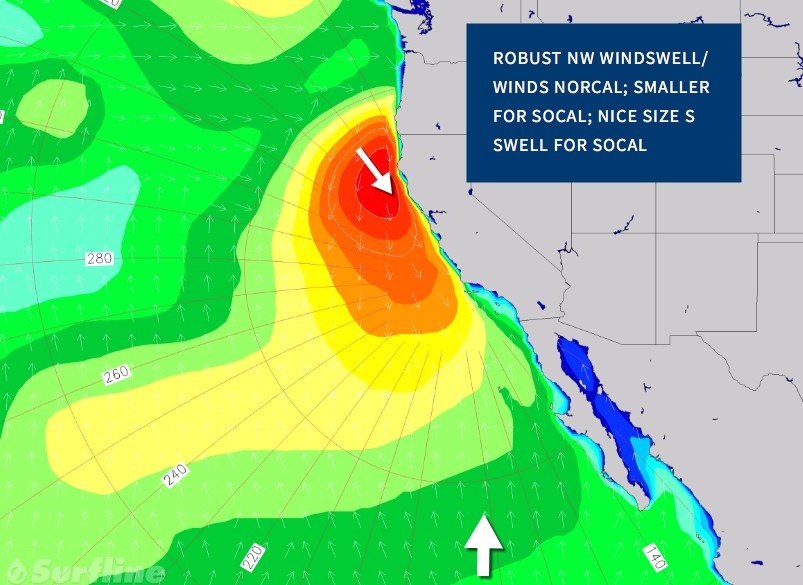 LOLA wave height chart of California Wednesday morning.
Good blend of surf on tap this week with both Southern Hemi swells and NW-WNW swell running. Lots of spots see nice size with the better combo exposed beach-breaks even offering up some good peaks. The areas with the most wind issues will be far northern California where onshore flow is persistent. Many areas through central/southern California have light morning winds.