12:21 PM - 0 Comments
S Hemi and NW Swell Mix Continues.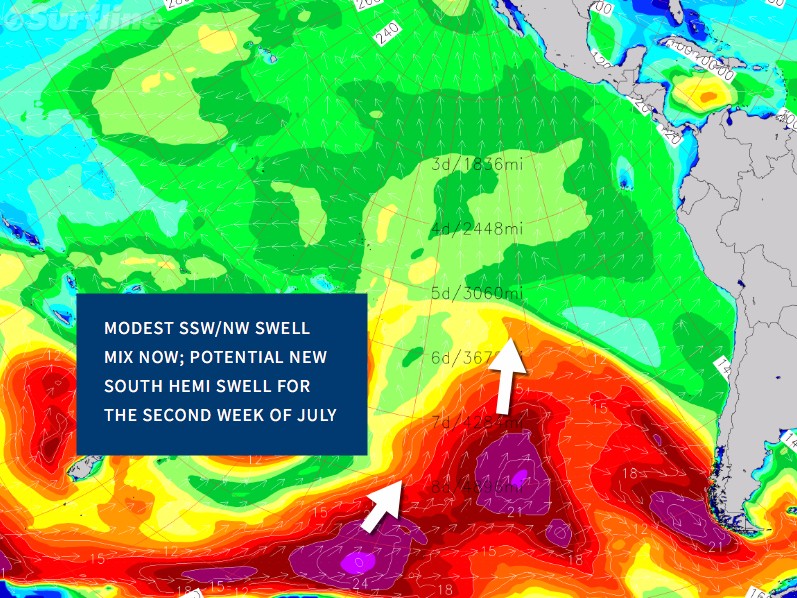 LOLA wave heights in the SPAC this weekend.
Surf stays modest size through the weekend and most of next week with a blend of S Hemi swells and shorter period NW windswell/swell. Most areas with decent exposure offer up at least rideable surf and winds/conditions will be most favorable in the early mornings each day. There is a larger, but extreme angled, SSE/S swell on the radar for second week of July.