9:56 PM - 0 Comments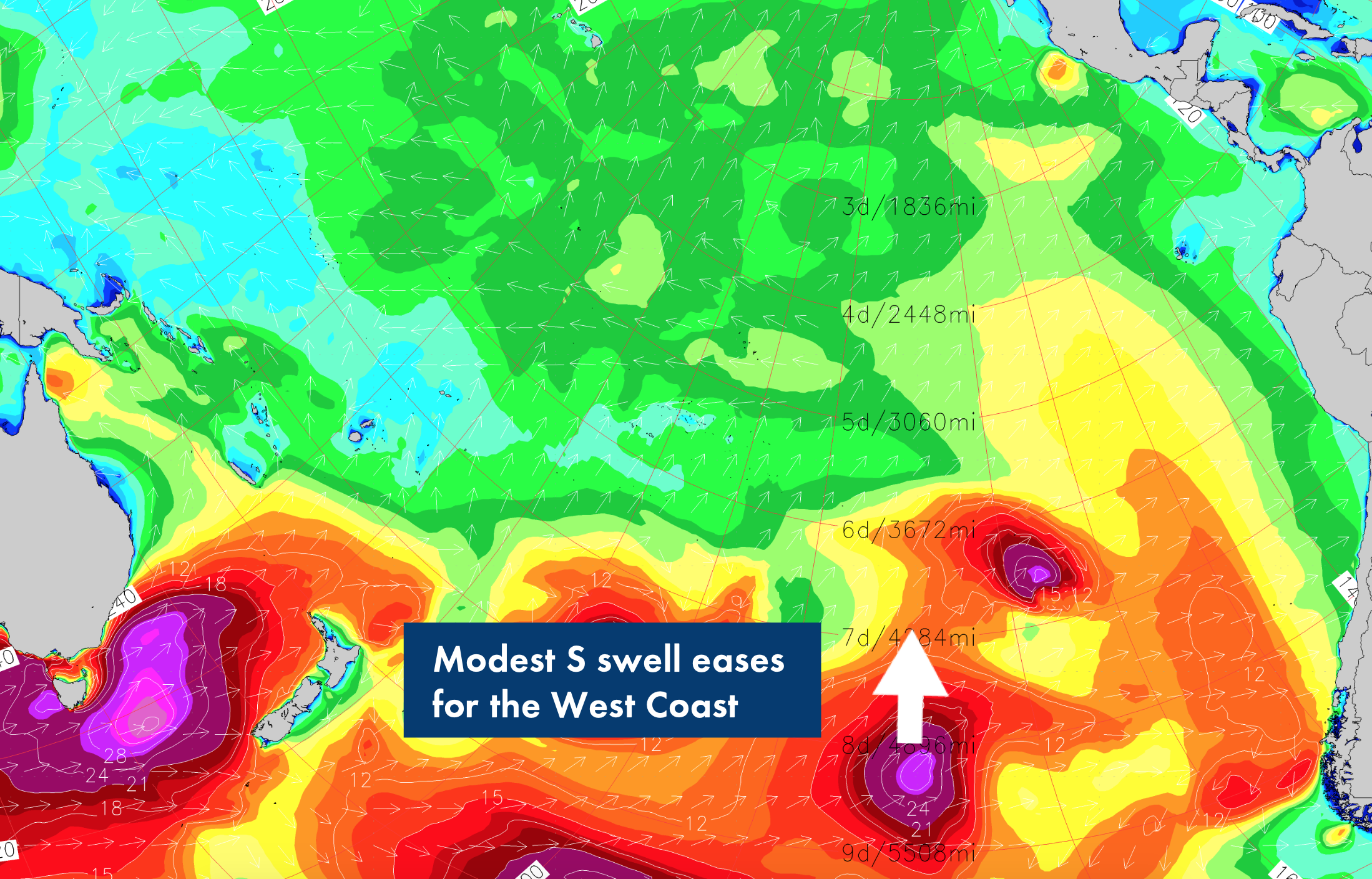 Surflies reports:
With days getting noticeably shorter and the Autumnal Equinox just a few moon phases away, the summer of 2019 is in its last act. For many, Labor Day Weekend is the season's final curtain call.
Friday sees S swell top out with waist-stomach high waves at good exposures while best breaks hit shoulder high. The modest to fun-zone S swell will be trending down Saturday as local NW windswell picks up a touch. Average summer and combo breaks are in the waist-stomach high range, while standouts pull in a few chest-shoulder high peaks. Size is down a notch and holding Sunday into Monday. Windswell energy may trend up on Labor Day as westerly SW and steep new S swells move in. Winds are generally lightest in the mornings but don't look too bad for the afternoons Sunday and Monday.