12:02 PM - 0 Comments
B4BC's 12th Annual Skate the Coast
Presented by Suja
October 11th-12th, 2019
Santa Monica & Redondo Beach, CA
Boarding 4 Breast Cancer
Boarding for Breast Cancer (B4BC) is excited to announce its 12th Annual Skate the Coast, a 19-mile skate-bike-roll from Santa Monica to Redondo Beach along the iconic Southern California Strand.
Join us in our collective push for prevention as we honor those who are and have fought breast cancer by coming to our pre-party on October 11th and/or skating with us on October 12th.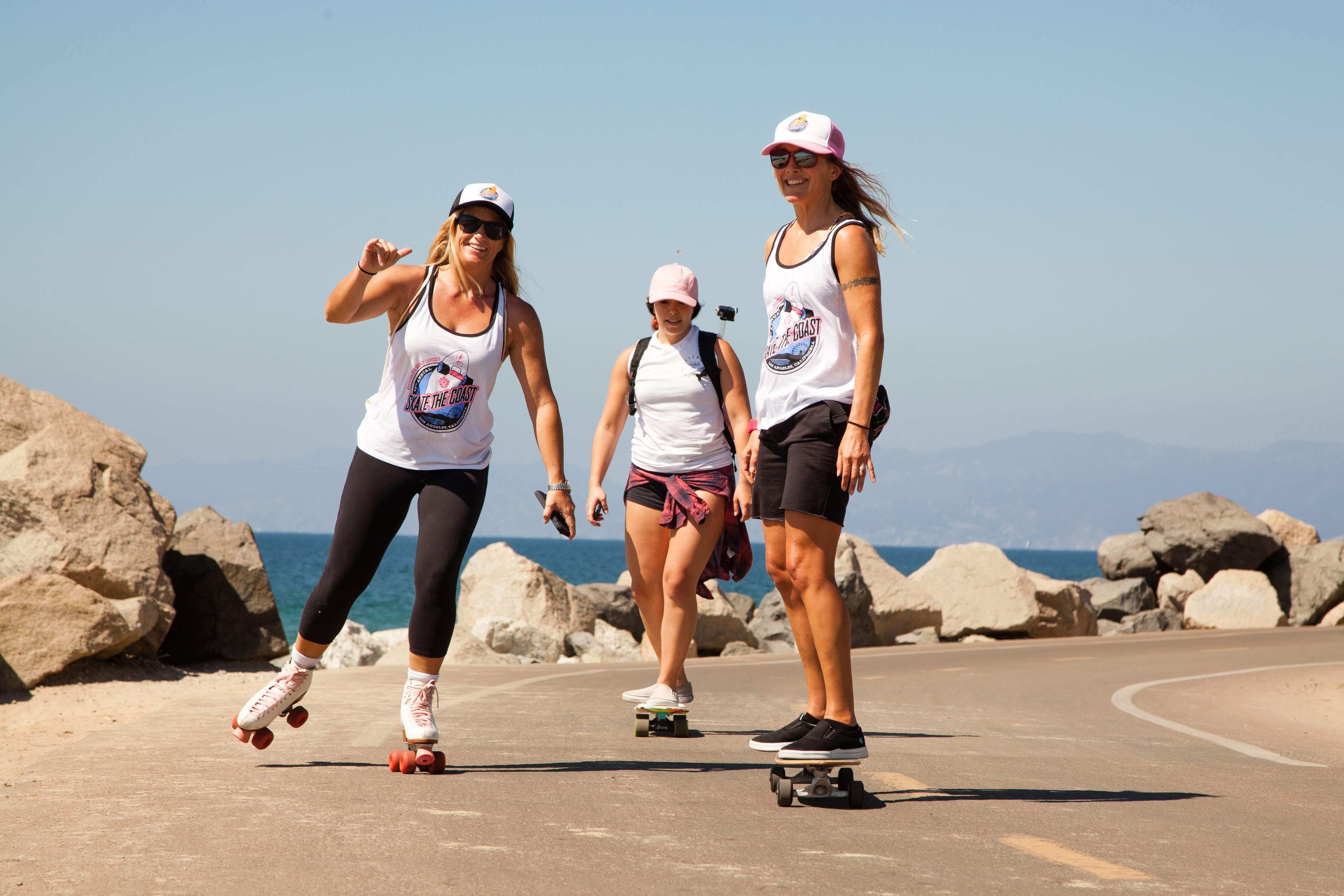 This series attracts skaters of all ages and abilities. Please help us in reaching our $70K goal to benefit
B4BC's
outreach, prevention, and survivorship programs by creating a fundraising page. Each participant is required to raise a minimum of $50 to join in the fun, but the more you raise, the better the prizes!
**NEW THIS YEAR**

B4BC will be adding a drop in at Dockweiler State Beach for those who want to join later in the skate.
SCHEDULE:
Friday October 11th – Pre-Party
5PM–9PM | Arbor Venice
We're kicking off the weekend with a pre-party hosted by our friends at Arbor! Come by for live music, art auctions, food and drinks! You'll be able to meet your fellow skaters and the B4BC crew.
Arbor Venice
108 Washington Blvd
Venice, CA 90292
Saturday October 12th – Skate the Coast
8:00AM | Veteran's Park Redondo Beach
Veteran's Park
309 Esplanade, Redondo Beach, CA 90277
8:00AM SHARP Park and meet at Veterans Park in Redondo Beach, and get shuttled to the start at the north side of the Santa Monica Pier. Skate, Bike or Rollerskate 19-miles along the boardwalk from Santa Monica to Redondo Beach.
3 Hydration Stations along the way:
10:15AM Marina Del Rey Parking Lot 5
11:15AM Dockwieler State Beach/ South Bay Drop In
12:00PM Hermosa Beach Pier
1:00PM Finish Line and Awards Ceremony hosted by Dive N Surf!
Dive N Surf
504 N Broadway
Redondo Beach, CA 90277
Click here for more info & to register.