1:20 PM - 0 Comments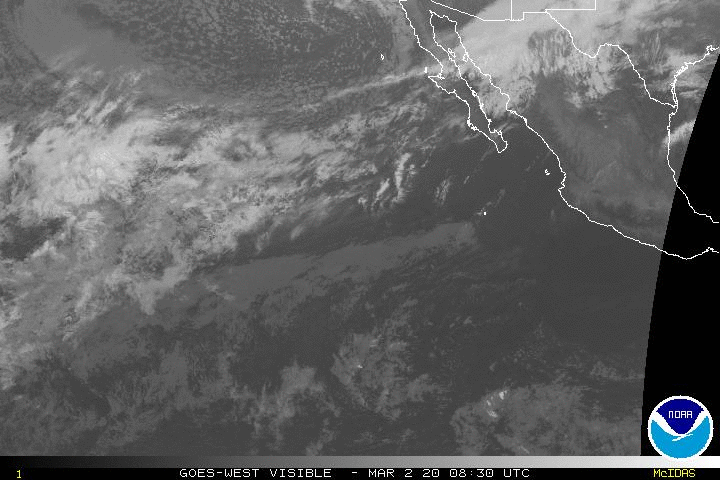 Surflies reports:
Tropical Storm Ivo continues to gradually strengthen and is currently expected to produce fun to possibly medium-size surf for Southern California and Northern Baja. The official forecast from the National Hurricane Center indicates that Ivo will strengthen to a hurricane later today just as it slows down and takes on a very favorable track for SoCal swell production.
Ivo is currently strengthening as it tracks to the west. The tropical cyclone is expected to slow considerably and take a NNW track late today and Friday as it peaks in intensity.
Strength: Maximum sustained wind of 55 knots.
Location/Movement: Roughly 550 miles SSW of Cabo tracking west (270 degrees) at 10 knots.
Watches/Warnings/Threats: None at this time.