6:15 PM - 0 Comments
The
LA Fire Dept
has released a statement on Wenesday morning's
fire on the Venice Boardwalk
that started in a hmeless encampments and spread to the vacant building.
"116 LAFD firefighters took 2 hrs 17 min in largely defensive firefighting operations to extinguish active flame in a 68 year-old, two-story, 6,952 square-foot commercial structure that was vacant when an outside fire at a homeless encampment on the south side of the building extended into the structure - and briefly threatened, but was prevented from damaging 2 nearby structures. Any contents within the heavily damaged and now unstable fire building have yet to be identified. No injuries reported. LAFD Investigators are now at scene of what is considered an active investigation."
6 aerial ladder trucks were used to fight this Greater Alarm Fire" (a term which means a fire with more than 6 but less than 16 fire companies assigned to fight it).
Reports from witnesses say that the roof of the building collapsed.
Several sources have stated that the nearby "fire hydrants on Ocean Front Walk were dry" and "had been turned off to prevent tampering".
Photos by Allan Parsons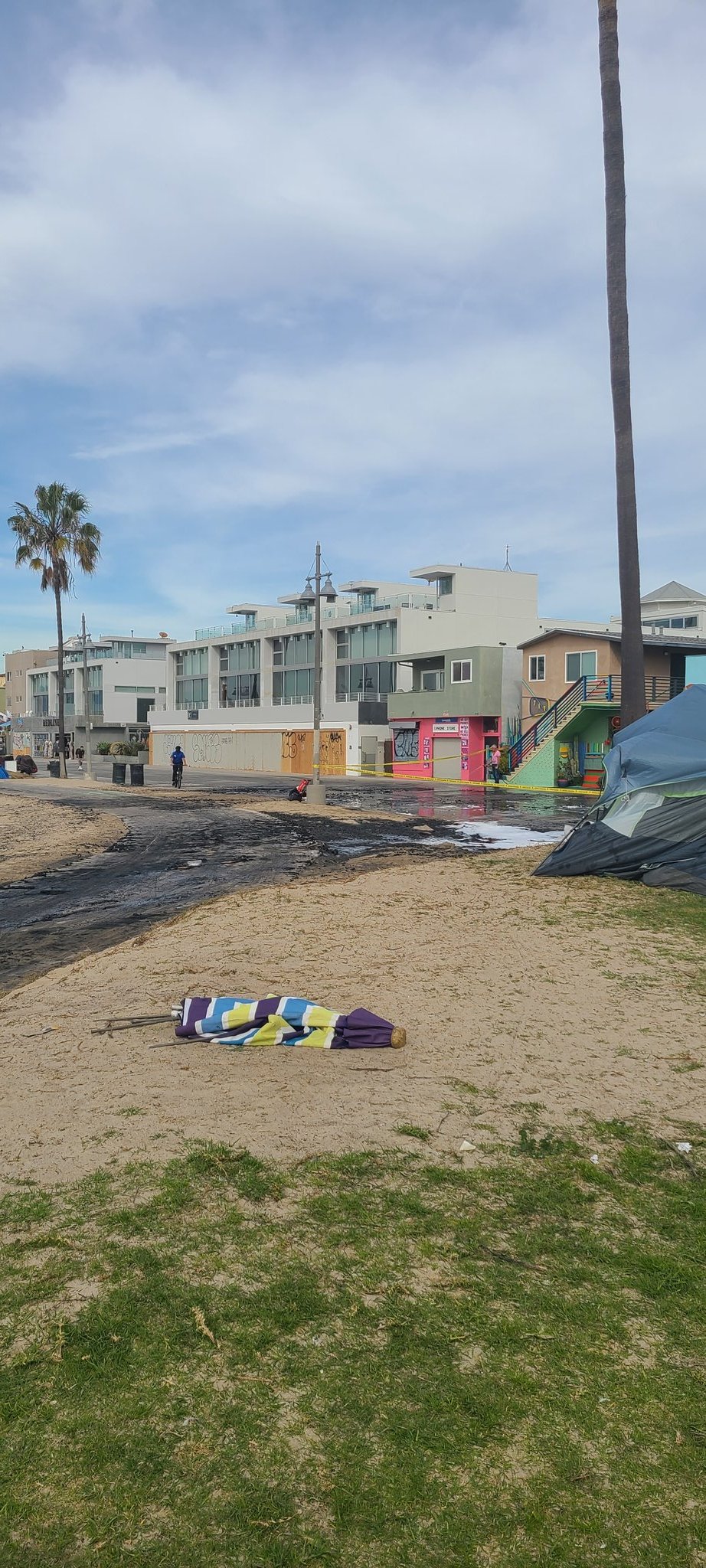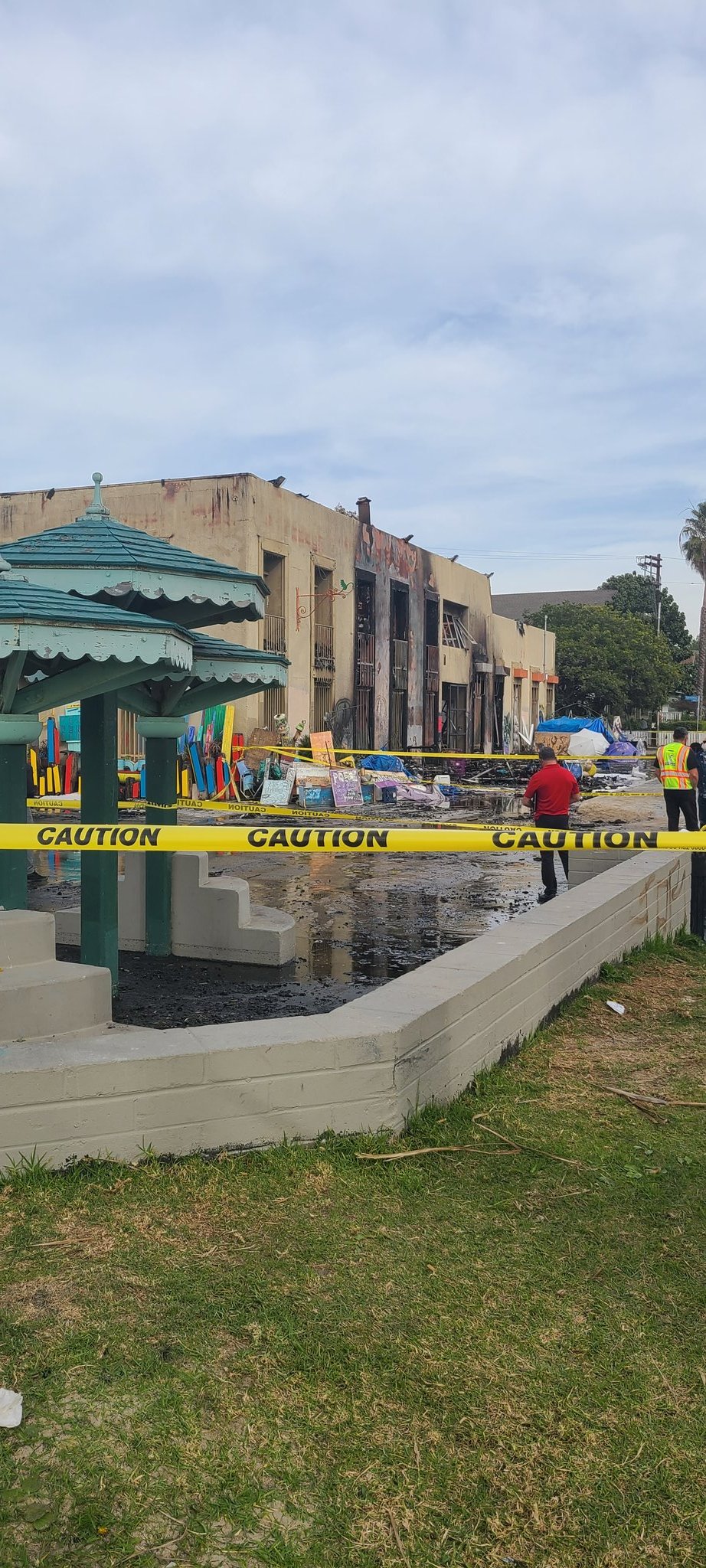 Photos by Anton Lopyrev
The aftermath of yet another homeless encampment fire in Venice Beach. #venicebeach #venicebeachfire #homelesscalifornia #mikebonin #la #LosAngeles pic.twitter.com/2ZFWbRukbW

— Lola Rose (@LolaBro47) January 13, 2021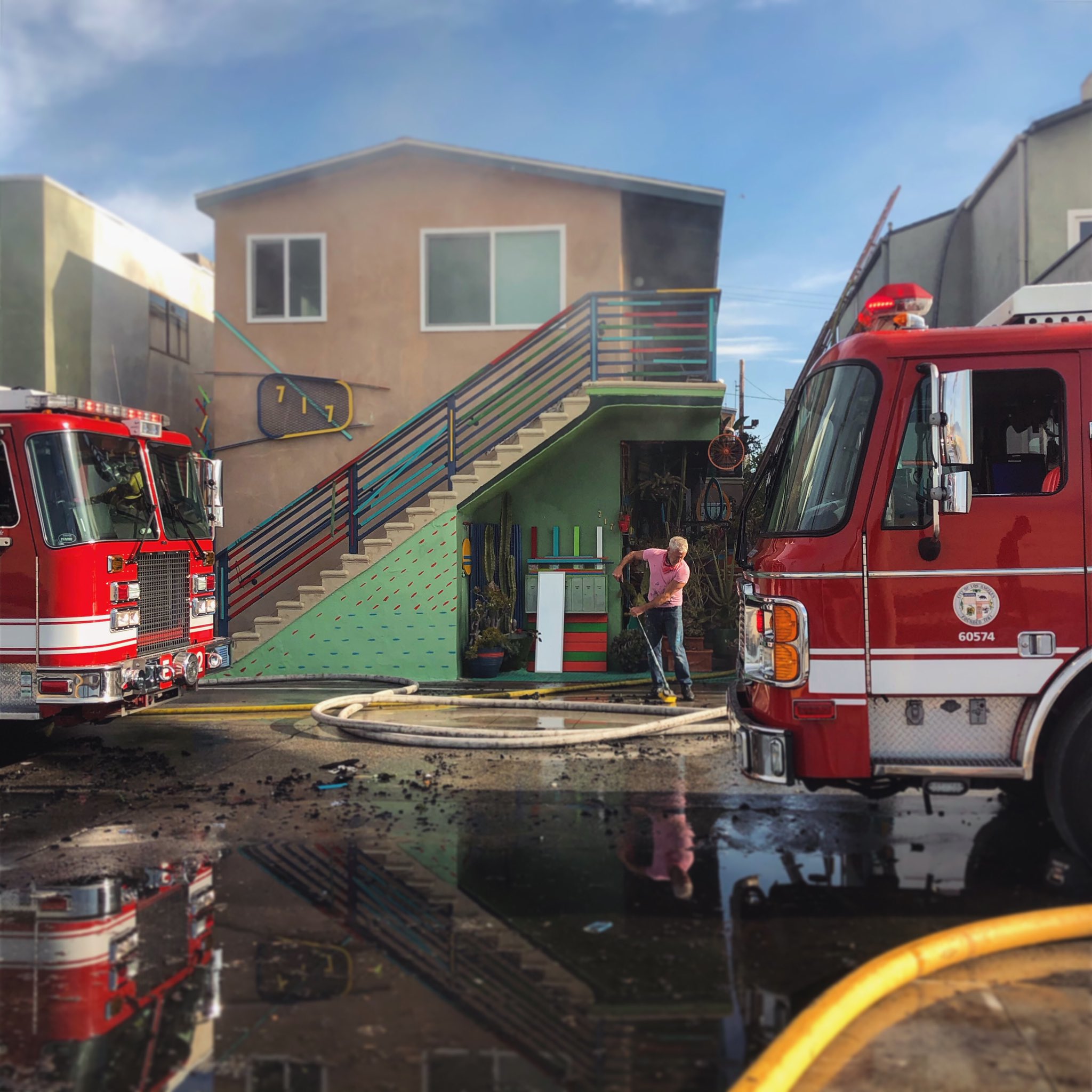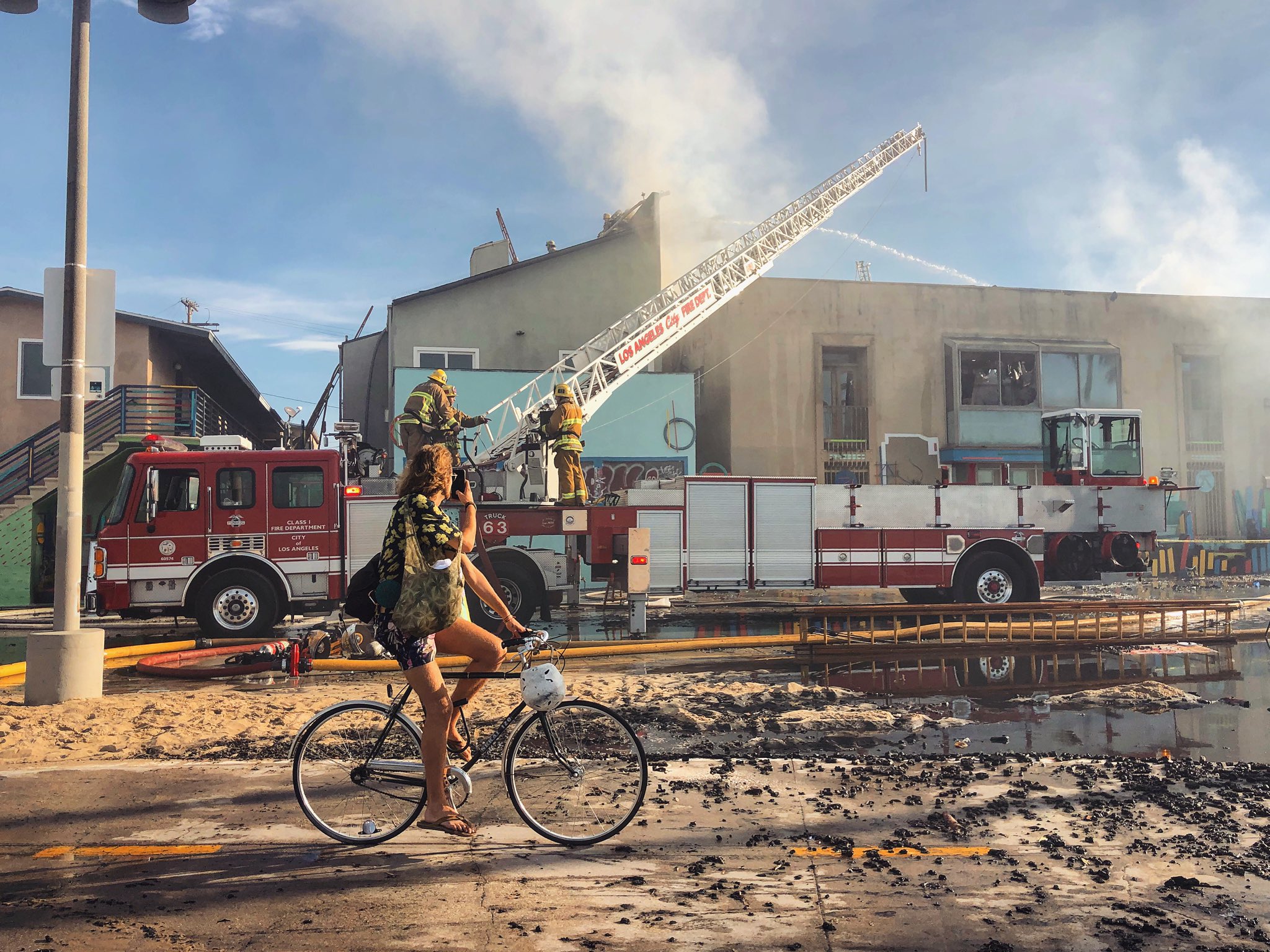 Photos by Brendan James
Photos by Lola Rose