8:49 PM - 0 Comments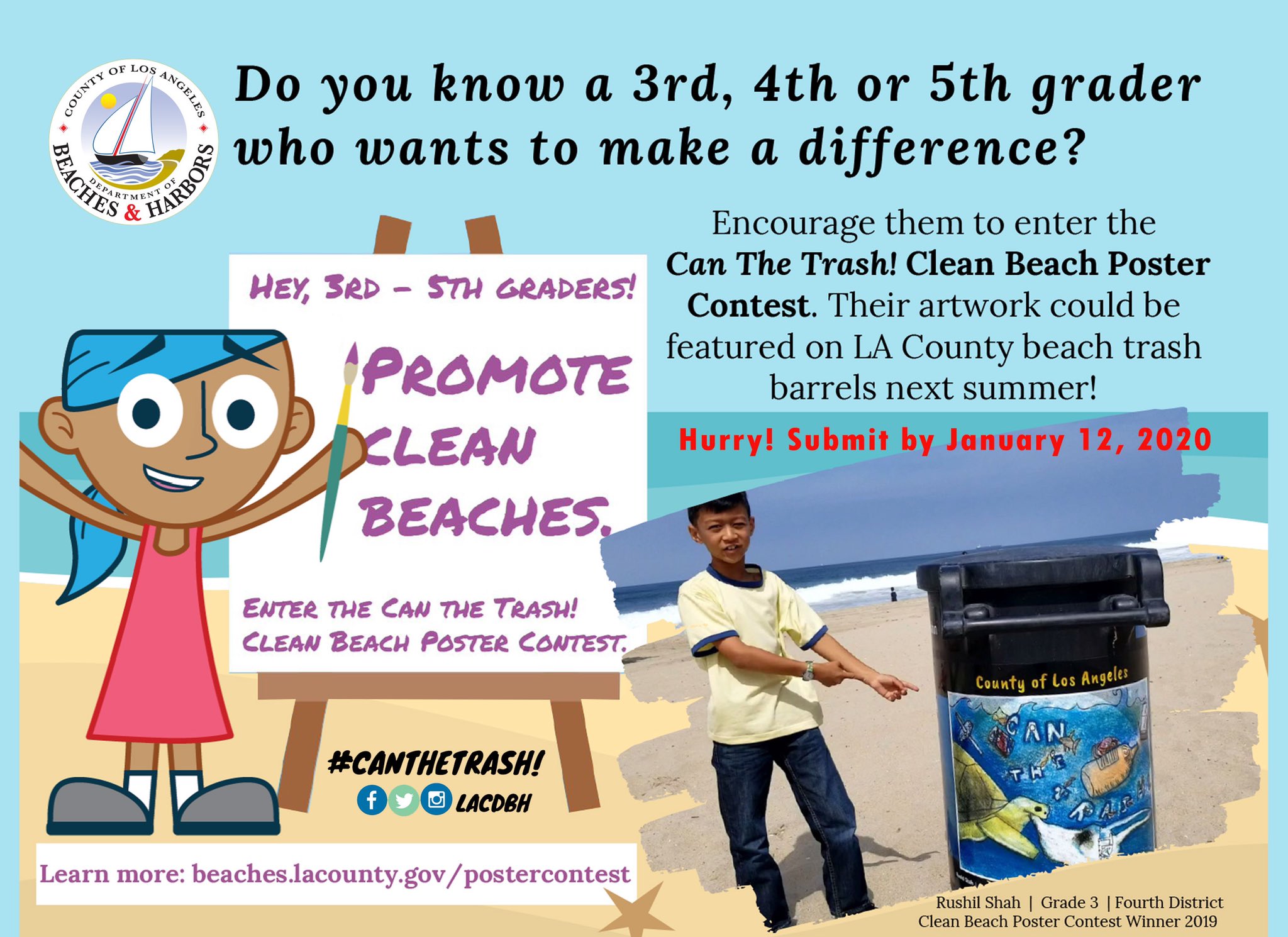 Do you know a 3rd, 4th, or 5th grader who wants to make a difference?
Enter the Can The Trash! Clean Beach Poster Contest and their artwork could be featured on beaches throughout LA County next year! Learn more about the contest at
https://beaches.lacounty.gov/postercontest/
This contest is ongoing. Submitted artwork will be included in the contest cycle ending January 10, 2021.