5:53 PM - 0 Comments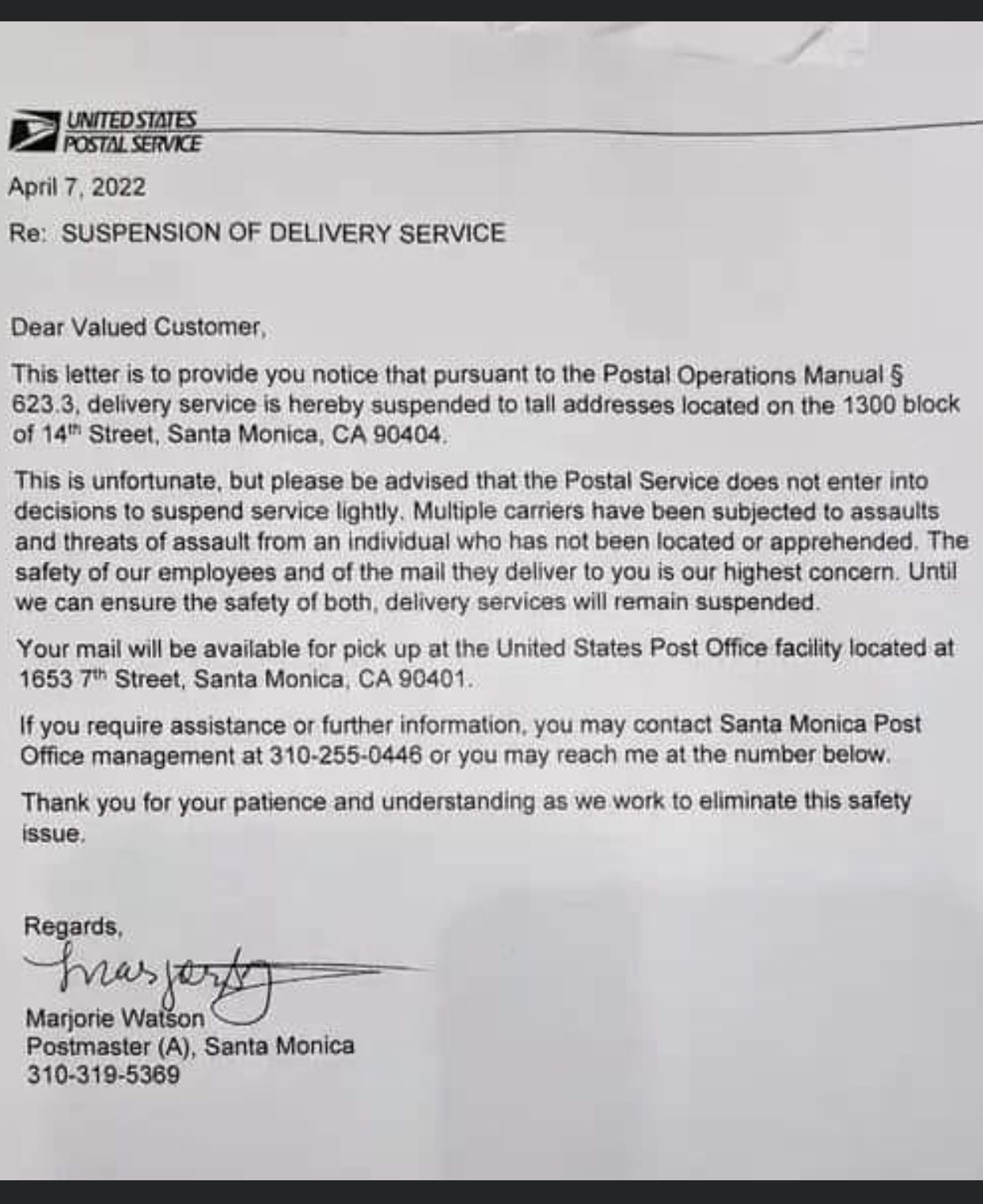 United States Postal Service has suspended its services for one block of residents in a Santa Monica neighborhood, after several reported assaults took place on carriers delivering mail in the area.
A report was filed back on Jan. 19 for an incident that occurred in the early evening, when a mail carrier was attacked by a resident who lives near the intersection of 14th Street and Arizona Avenue.
He reportedly swung a broomstick at the carrier, though they were not injured in the attack.
According to Santa Monica Police Department's Public Information Officer, the suspect is well-known amongst their ranks, as they've had several issues with him in the past - most of which are domestic.
Residents in the area were delivered notices from USPS, disclosing that "delivery service is hereby suspended to all addresses located on the 13-hundred block of 14th street."