1:49 PM - 0 Comments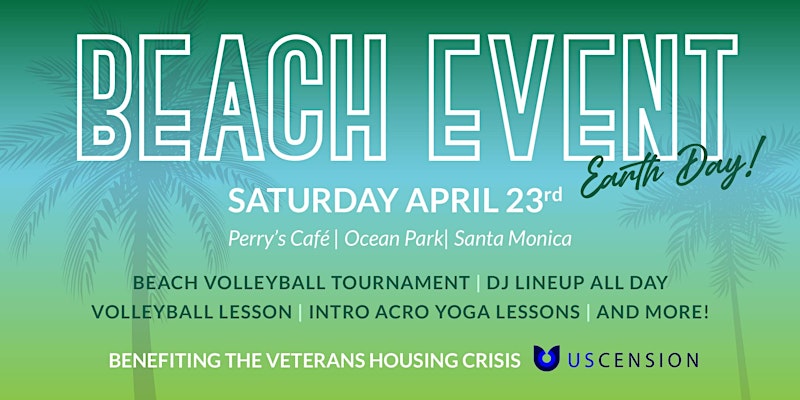 Earth Day Beach Event Charity Fundraiser on Sat, Apr 23, 2022.
These monthly events benefit The Veterans Housing Crisis and our March Spring Fling is brought to you by Brandy Gray, Liz Favini, Scott Paseltiner, and MANY MORE.
This special event will take place at Ocean Park Beach in Santa Monica CA and will include a beach volleyball tournament with both FUN and Advanced Divisions providing team or individual registration.
There will be BIRTHDAY CELEBRATIONS of FRIENDS as well as salsa, acroyoga, and beach volleyball clinics along with a fiery DJ lineup that'll have you moving and grooving all day with a fun Intro to SALSA lesson and then taking you into a beautiful sunset beach set before you depart!
We are a like-minded community of friends working together to make a difference in humanitarian and environmental issues around the world. Together, finding joy through giving back, activities in nature, dancing, and a variety of sports.
8:30 AM CHECK-IN
• 2x2 Competitive Set Partner WOMENS Division Beach Volleyball Tournament
• 4x4 Coed Beach Volleyball Tournament (Individual SignUp Available, Fun & Advanced Divisions)
• DJ Lineup by Sweet Nectar Music featuring an incredible lineup of DJs.
8:30-9:00 AM Yoga by TBD to gently warm up your body.
8:30- 9:30 AM Beach Volleyball Clinic
2:00 PM Acroyoga basic poses that will impress your friends and be a lot of fun to learn.
4:00 PM Introduction to SALSA by Lani & Jason
AND MORE! All while SUPPORTING A GREAT CAUSE!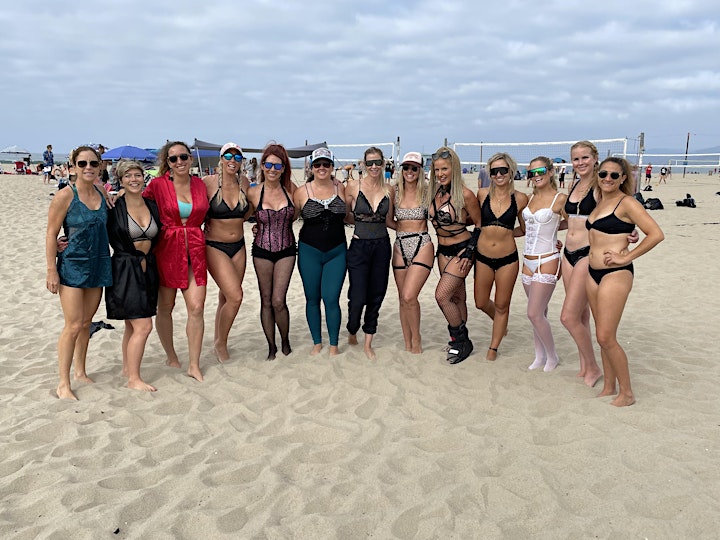 UScension by CharaCare: Our mission is to provide safe and immediate housing solutions to veterans while helping them to live more successful lives. Since January 2021, we have provided support and supplies and have assisted in the transition of more than 40 veterans off the street.
We are bringing awareness to the broader LA area of the challenges that our unhoused veterans face including lack of reliable housing, access to new modalities in mental & regular health services, and the development of a supportive community that brings broader personal and career development opportunities.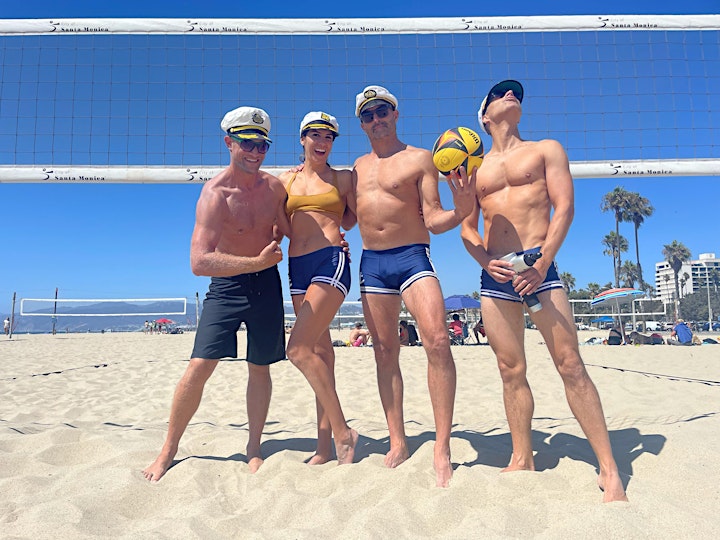 Santa Monica Beach,
Ocean Park North Courts (Hollister Ave and the Beach in front of Perry's Cafe and Beach Rentals)
2400 Ocean Front Walk
Santa Monica, CA 90405
For questions, registration, or more information, visit the
Event Website