4:07 PM - 0 Comments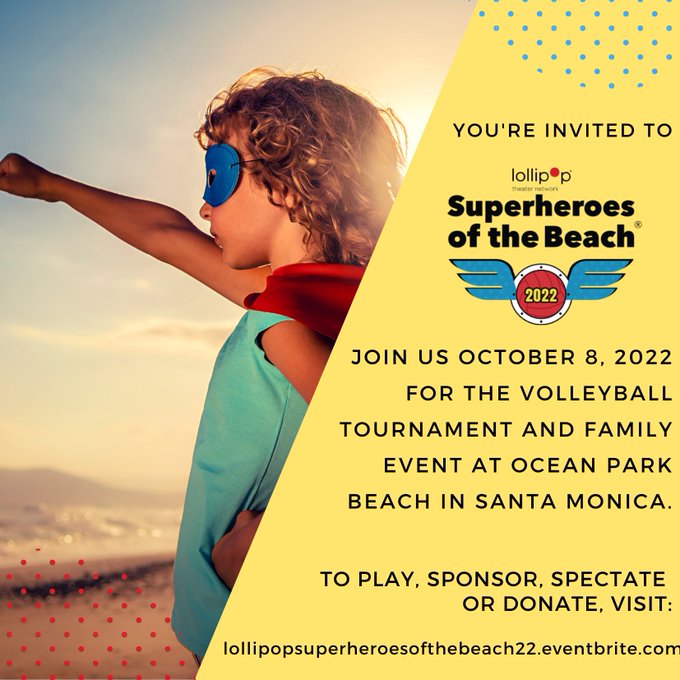 Get ready to don your favorite superhero or sidekick costume and have some fun at the beach!
This year's event happens on October 8th, includes a volleyball tournament, a youth volleyball clinic, and fun family-friendly activities open to everyone. Goodies, music, and lots of fun for everyone on the sand! Plus a raffle and amazing prizes for tournament winners and best superhero costumes.
All proceeds benefit Lollipop Theater Network, a charity that brings movies and entertainment to hospitalized kids nationwide.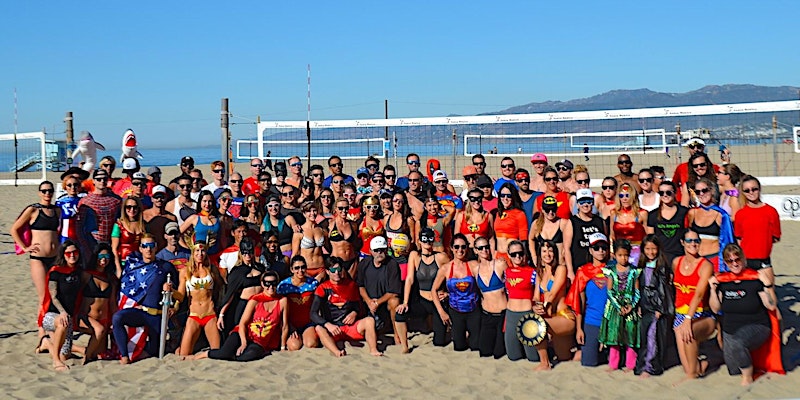 VOLLEYBALL TOURNAMENT
Dress as your favorite superhero and volley for a great cause! This is a KOB/QOB tourney with a fun twist. KOB/QOB is doubles (2x2) format, switching partners every game. The individuals with the most wins at the end of the day from each division are crowned the king and queen - or in this case, the Superheroes of the Beach!
Individual registration / Men's and Women's
Superheroes division = competitive (>=A-level) / Sidekicks division = fun (everyone else)
YOUTH VOLLEYBALL CLINIC
MJ of MJ's Angels will be out on the sand teaching fundamentals, skills, and strategies to anyone under 18 who wants to level up their game. Clinic is 45 minutes and will take place at 10am in parallel to tournament pool play.
OPEN SERVING COMPETITION
Serving competition will take place between 2-3pm as we tally up for playoffs and is open to anyone who purchases an activities punchcard. We'll have awesome prizes spread out all over a volleyball court. Just serve over the net and win anything you hit on the other side.
LOTS OF FAMILY FUN
Fun tents full of activities like face painting and tattoos will ensure the day is just as super for young people, the non-volleyball set, and even passersby. Purchase an activities punchcard for access to it all at a great value, or pay ad hoc along the way for just the items you choose.
EVENT SCHEDULE
8:00am Check-in
8:45am Group photo
9:00am Begin Pool Play
10:00am Youth Clinic
2:00pm End Pool Play
--Serving Competition, Raffle, Costume Contest--
3:00pm Begin Playoffs
4:00pm Finals
Come on out to the beach, bring your friends, have a blast, and make a difference in the lives of hospitalized children!
To register,
Click Here
.