3:40 PM - 0 Comments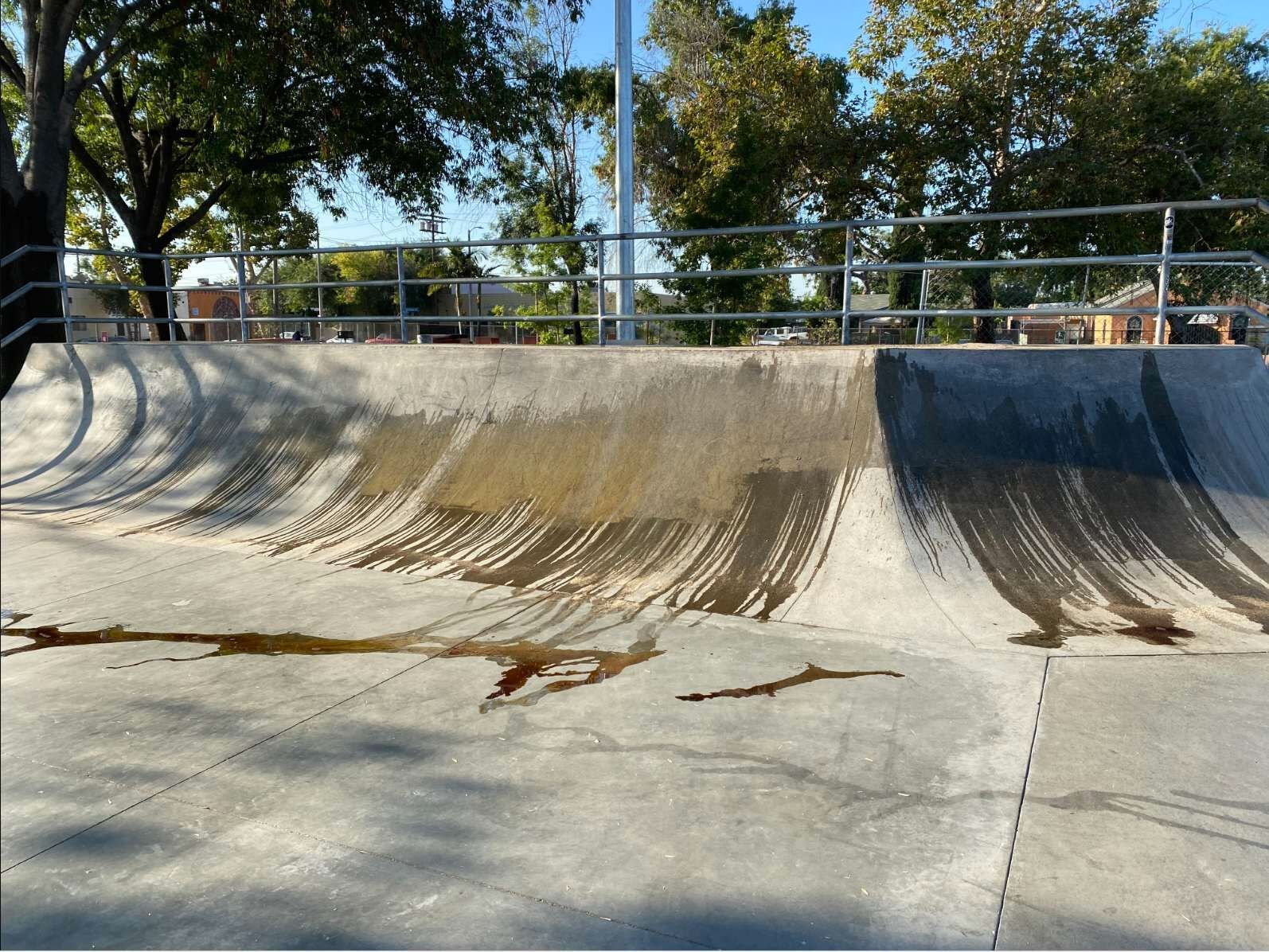 The one-year-old skating facility has been vandalized for the second time this month,
in the same way as before.
A black substance that feels and smells like motor oil was strategically poured all over the ramps and quarter-pipes, such that it hinders a smooth ride up or down.
This time, some sand was also added to the oil, and dumped elsewhere in the skating area. There is a sandbox adjacent to the skatepark.
This latest incident seems to have happened sometimes around the weekend of July 18-19. Some of the oil is still damp.
The
park was struck in a similar fashion last July 4 weekend
- though with less oil and no sand.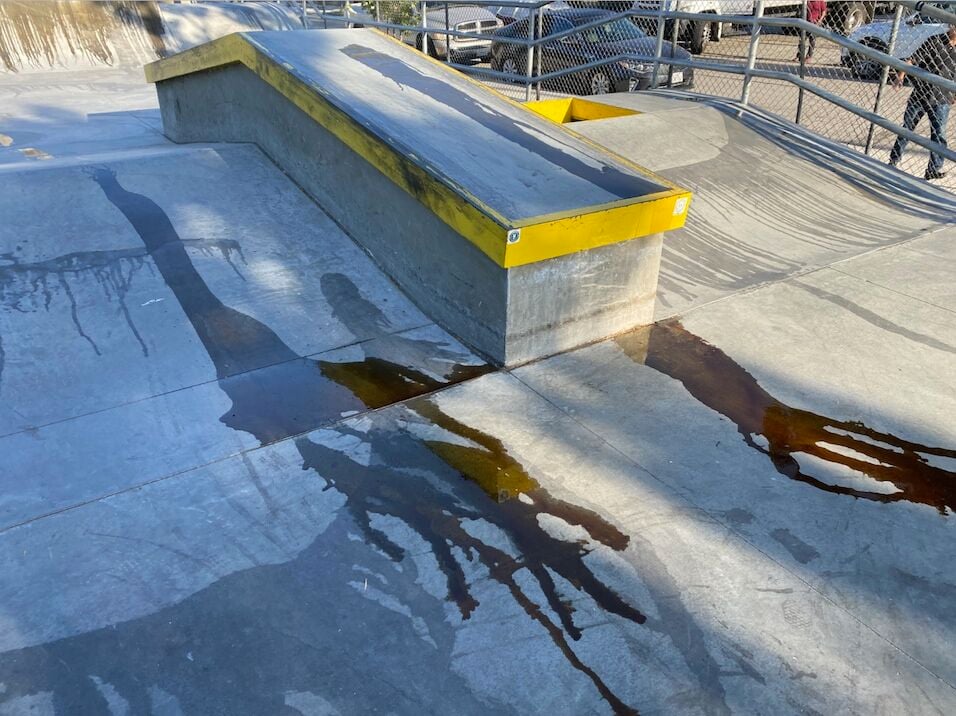 Info and photos from
Eastsider Reader