6:24 PM - 0 Comments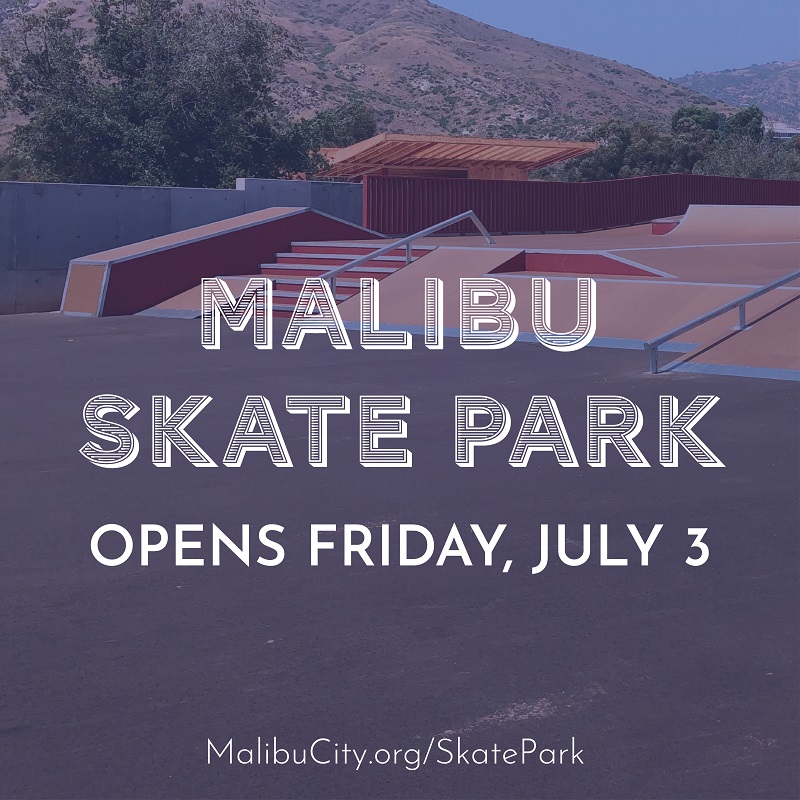 The new temporary Malibu Skatepark opens on Friday.
Due to the Covid-19 Pandemic, the Temporary Skate Park will open with limited hours and a capacity of 12 skaters at one time. An online reservation system is now available, which allows skaters to reserve up to one hour of skate time daily, seven days in advance. The skate park will be open daily from Noon to 8:00 PM/Sunset.
You can read the Covid-19 Safety Guidelines for the Temporary Skate Park below, or make a reservation,
CLICK HERE