5:07 PM - 0 Comments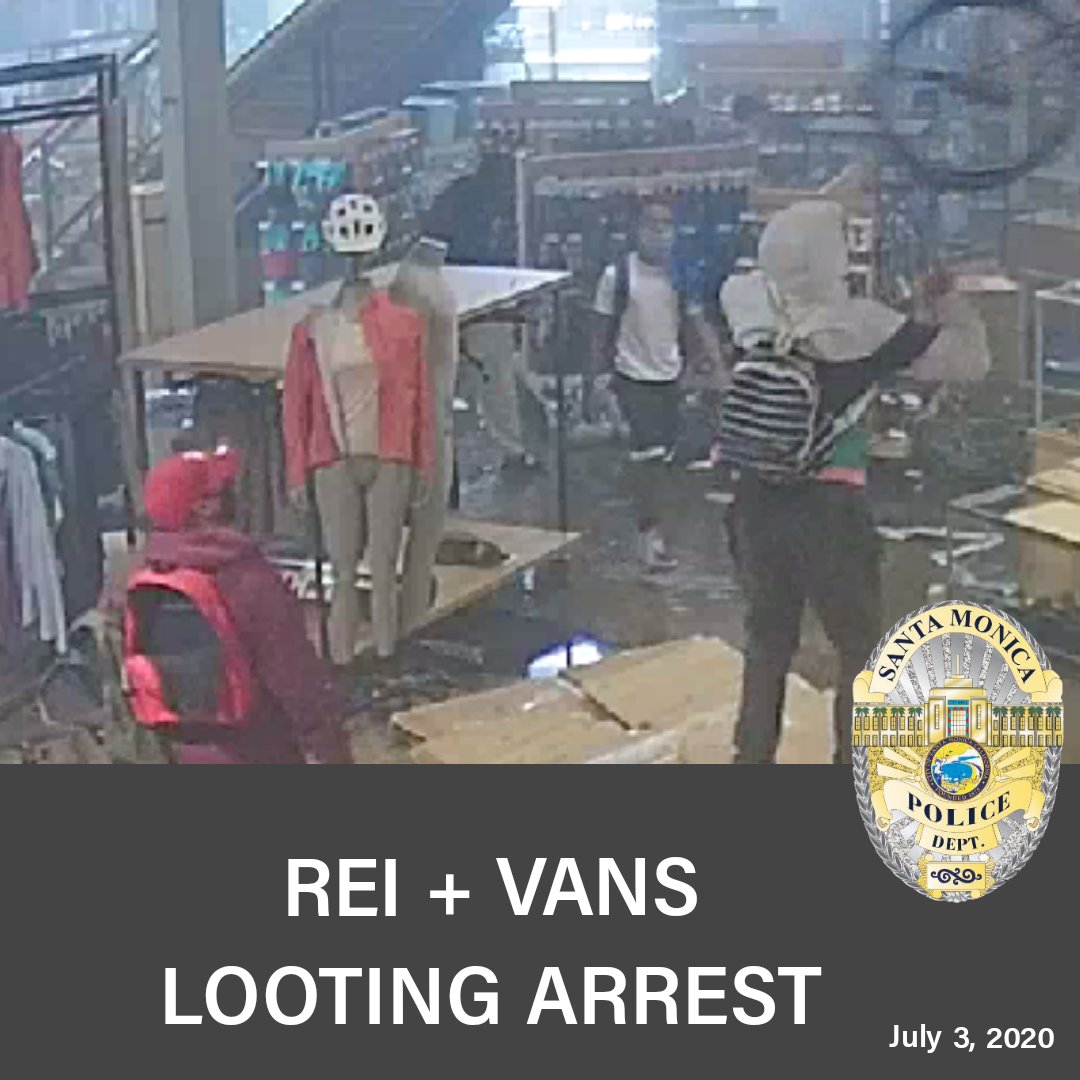 As we all know, the
Santa Monica Police ignored all the warnings about the upcoming looting attack on the city
, and their incompetence led to the looting of over 100 stores in the Downtown Santa Monica.
Now, two of the looters who hit REI and VANS have been arrested.
According to their press release, Detectives with the Santa Monica Police Department scoured hours of security video and social media posts. A suspect vehicle was identified by searching social media videos of the civil unrest. It showed a vehicle license plate with two suspects loading various items from REI. After reviewing REI security video, the two subjects were identified inside the store removing thousands of dollars of merchandise. During the investigation one of individuals was also identified as the suspect of an assault on a police officer.
The Manhattan Beach Police Department stopped the wanted vehicle and notified Santa Monica Police Department Detectives. The occupants of the vehicle were determined to be the two outstanding suspects and were subsequently arrested.
A search of the suspect vehicle pursuant to a search warrant led to the recovery of several stolen items from both the REI and the VANS store.
Suspect #1 is Sebastian Martinez (2/22/1996) of El Segundo, CA. Suspect #2 is Christopher Gutierrez (11/5/2000) of Los Angeles. Both now in SMPD custody.
These arrests still do not excuse the fact that the
Santa Monica Police allowed this to happen in the first place
, and the fact that the Santa Monica Police Chief and several city council members blatantly lied about what happened.
For more of our coverage of the protests and looting in our beach communities,
CLICK HERE