5:42 PM - 0 Comments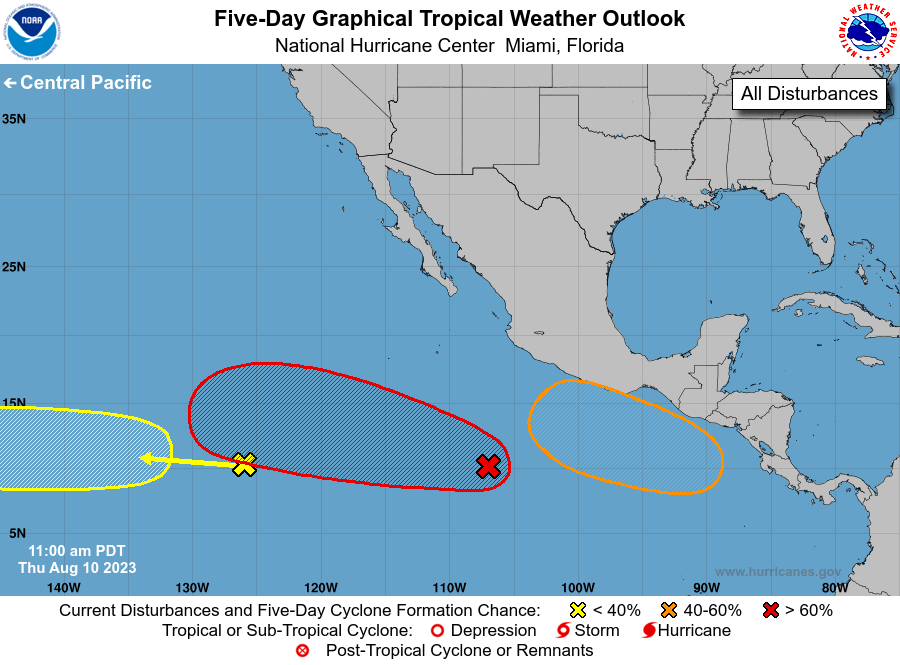 The National Hurricane Center is issuing advisories on Tropical Storm Cristina, located several hundred miles south of Manzanillo, Mexico.
Tropical Cristina is a small tropical cyclone, although it is expected to expand in size later this week as it likely strengthens and should become our first hurricane of the season.
Based on Cristina's current track from the National Hurricane Center, it should enter the SoCal swell window later this work week with some fun surf potential around the end of the weekend and possibly beyond. Cabo and Southernmost Baja could see significantly larger surf a couple of days before SoCal.