3:22 PM - 0 Comments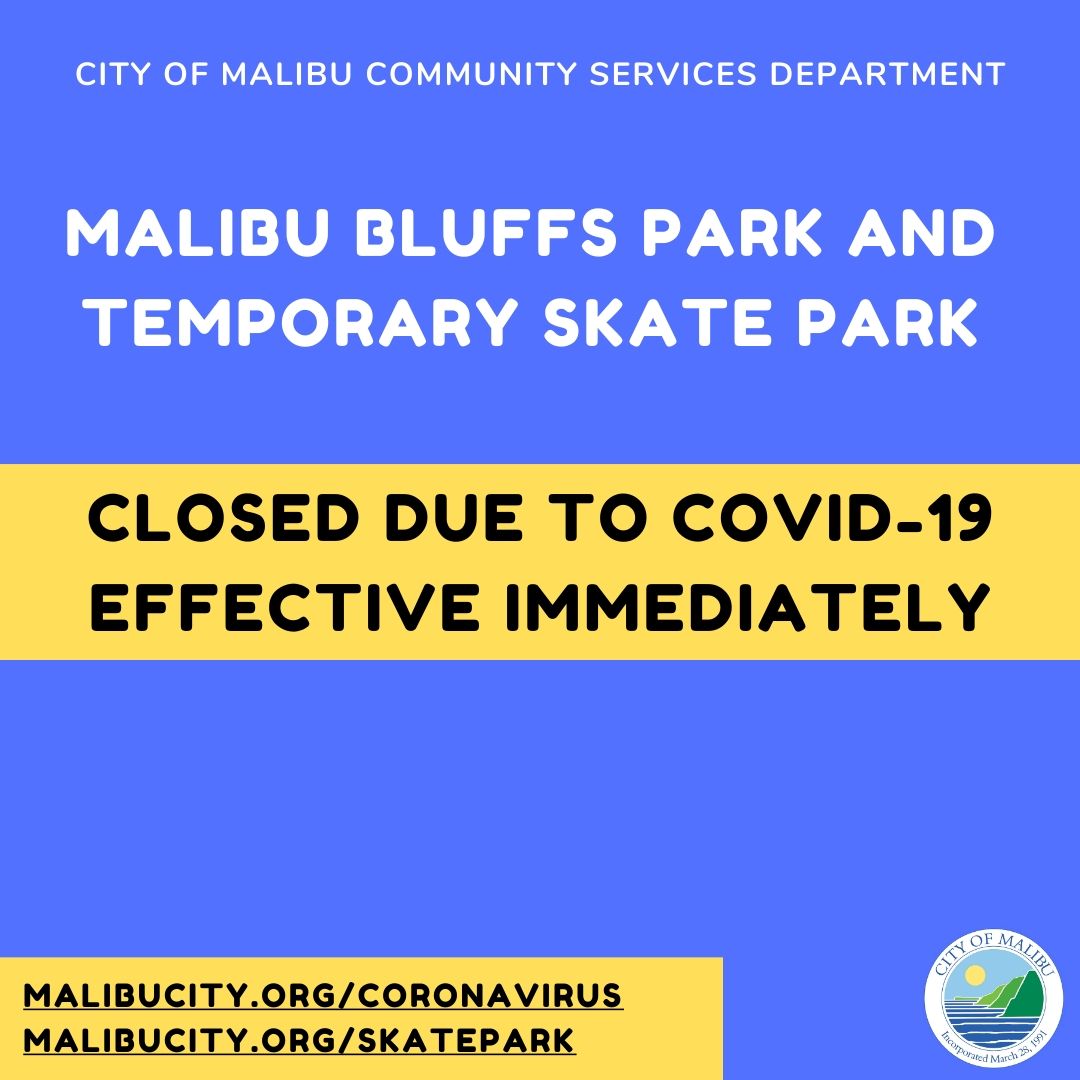 Looks like the rumors and fears of another lockdown may be true, the
City OF Malibu
just announced these closures:
"Due to current COVID-19 conditions, and to protect the health and safety of visitors and City staff, Malibu Bluffs Park and the Temporary Skate Park will temporarily close effective immediately."

"We hope to reopen the Skate Park as soon as possible, and apologize for the inconvenience this may cause to our local skaters."

"Due to the closure, we have suspended reservations through our online booking system, and all current reservations in the system have been canceled."
City Manager Reva Feldman told KBUU News that Sheriff's deputies have been called to Bluffs Park "multiple times every day to try and enforce the rules. Skaters are not following the limit of people allowed in the skate park (12 max) and are not leaving when asked by city staff."
"Parents are refusing to wear masks and continue to congregate."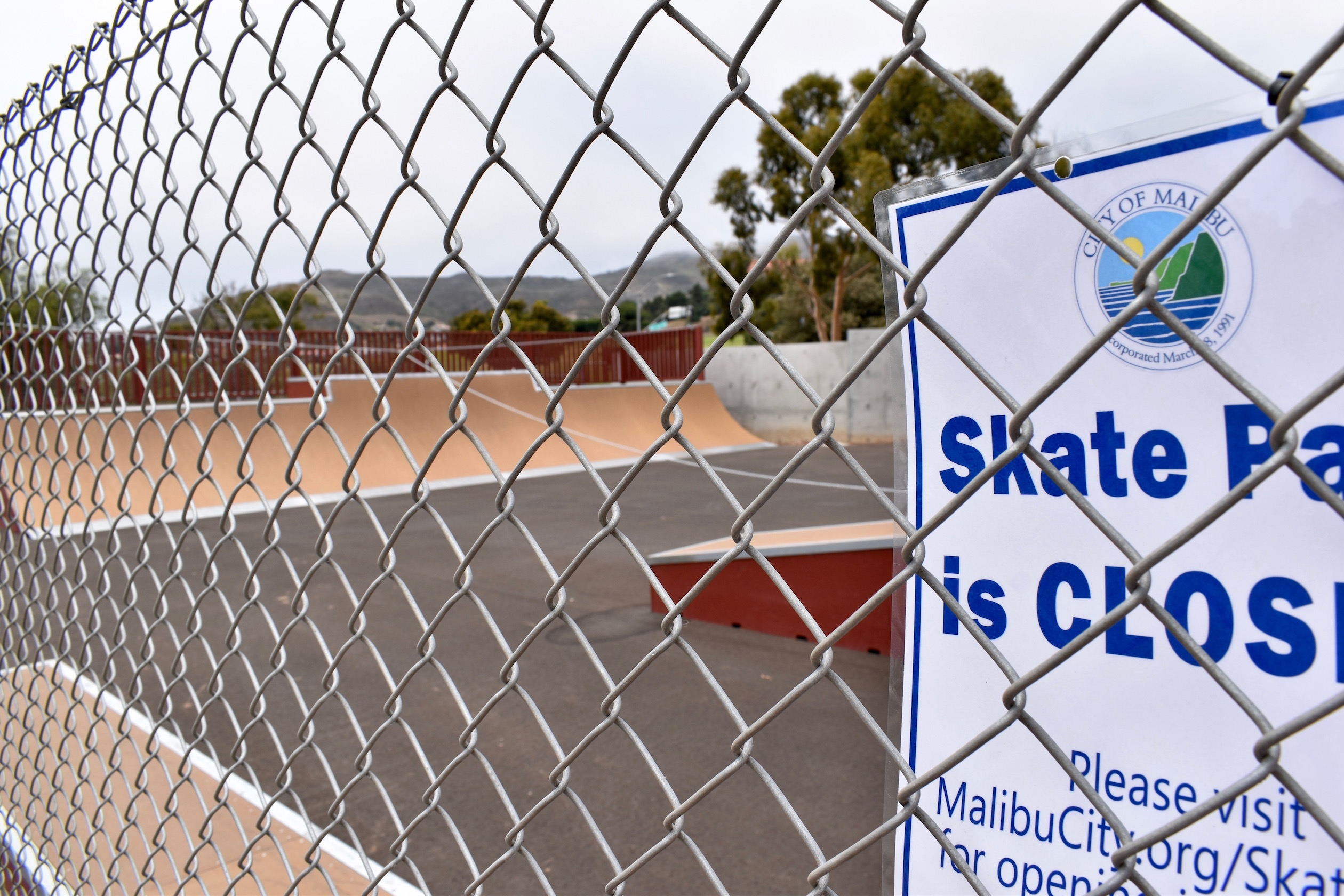 For more of our coverage of the Coronavirus lockdown, closures, and how our local surf community and businesses are doing,
CLICK HERE