9:15 PM - 0 Comments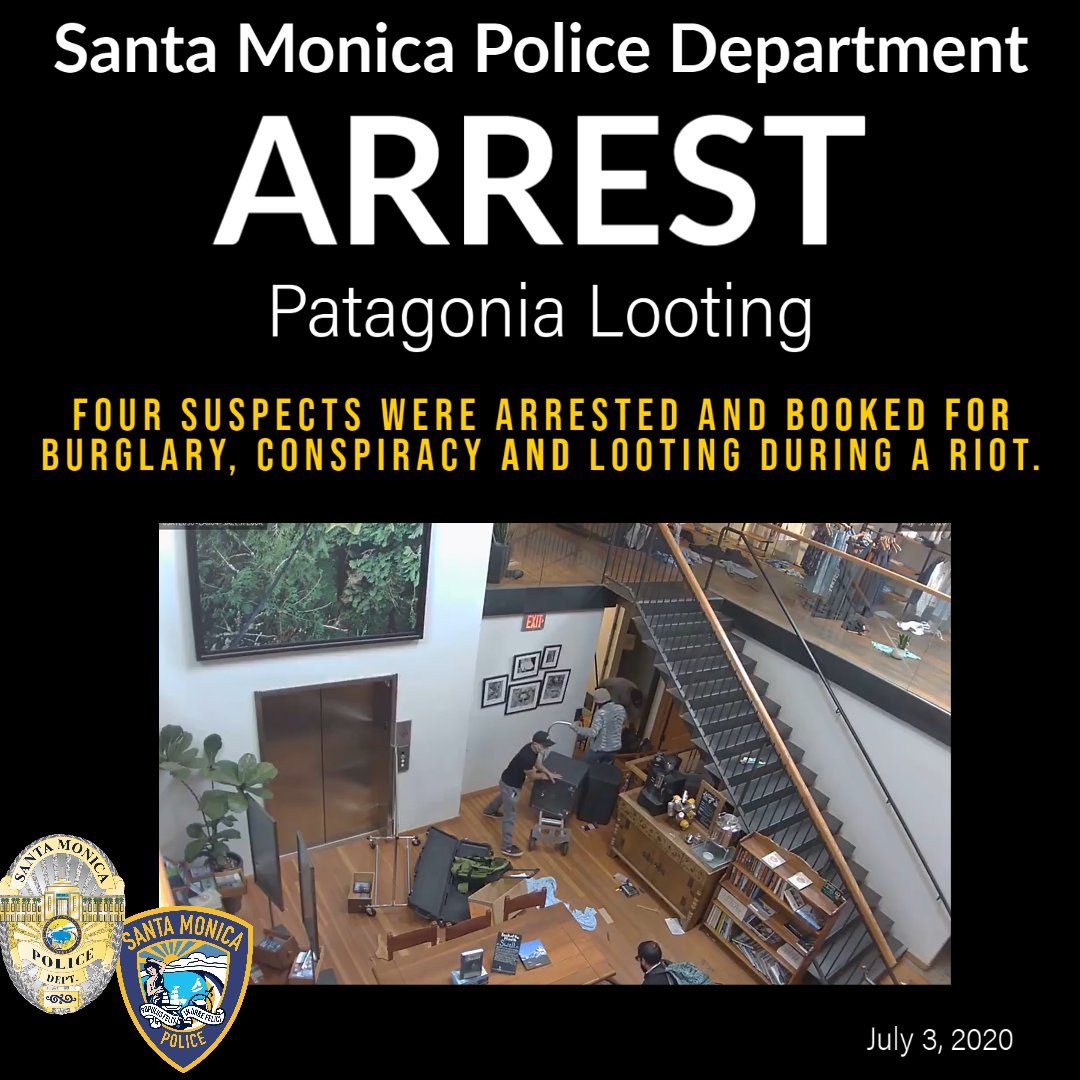 More Patagonia looters have been caught. First,
one of surfboard looters got arrested
, now the looters that stole the safe out of the store have been arrested.
According to the press release, on July 3rd, 2020 Santa Monica Police Department Detectives from the Special Investigations Unit and officers from the Crime Impact Team served multiple search and arrests warrants at different locations in Los Angeles County related to the damage and looting of Patagonia located at 1344 4th Street on May 31st. Several suspects were able to remove a safe from the business. Detectives identified six suspects involved in the looting and theft of the safe.
Four suspects were arrested and booked for burglary, conspiracy and looting during a riot:
Ulises Alcantara JUAREZ DOB: 07-23-94 Male, Hispanic
Alfredo Fernando BELLO DOB: 06-07-96 Male, Hispanic
Yesenia Enriquez TEJADA DOB: 02-04-95 Female, Hispanic
Debbie LUJAN DOB: 10-15-96 Female, Hispanic
Evidence related to the looting, including the safe, were recovered and booked into evidence.
These arrests still do not excuse the fact that the
Santa Monica Police allowed this to happen in the first place
, and the fact that the Santa Monica Police Chief and several city council members blatantly lied about what happened.
For more of our coverage of the protests and looting in our beach communities,
CLICK HERE