8:38 PM - 0 Comments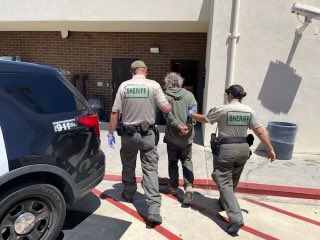 Thomas Aaron Brothers was identified as a suspect in
numerous incidents of vandalism in the Malibu area over a three-day period
. The suspect used a pickaxe to damage numerous vehicles, residential front doors, and cameras in Malibu. Multiple residents were victimized.
On July 8, 2022, Malibu/Lost Hills deputies followed up on a tip received from a victim regarding the whereabouts of the suspect. The suspect was seen at approximately 0717 hours, exiting an MTA bus at Ocean Boulevard and Colorado Boulevard in the city of Santa Monica. Deputies, along with Santa Monica Police Department officers, responded and canvassed the area. The suspect was not initially located.
Several hours later, deputies returned to Santa Monica to search for the suspect. They located the suspect near the California Incline. The suspect fled deputies to avoid capture. Deputies located the suspect on Santa Monica Beach in a restroom.
The suspect was subsequently taken into custody without incident.