4:53 PM - 0 Comments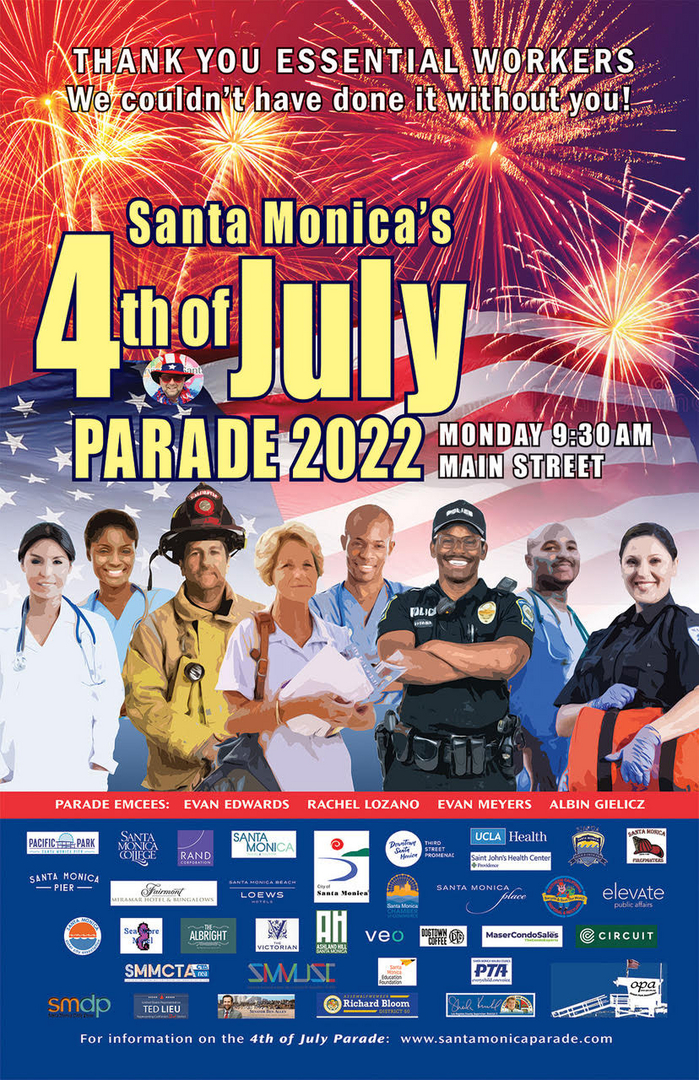 It's back, the 15th Annual Santa Monica 4th of July Parade.
As the annual parade returns, we're proud to honor our community heroes, first responders during the pandemic years: healthcare, public safety & food service workers.
The 2022 parade will go the opposite direction from previous years, headed NORTH along Main Street from Marine to Pico!
For more info
Click Here