6:58 PM - 0 Comments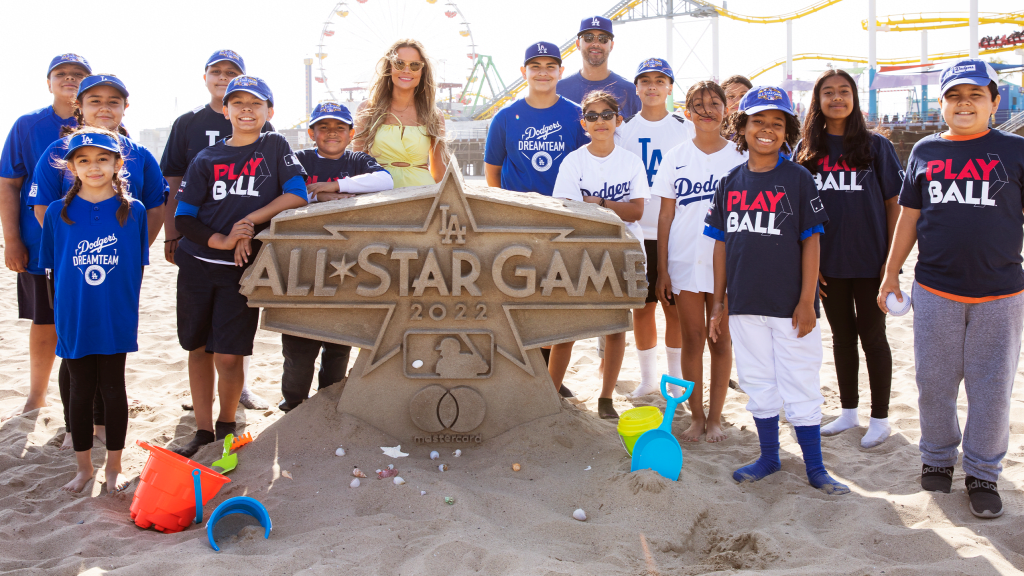 The MLB All-Star game will return to Dodger Stadium in July — the first time since 1980. Santa Monica will host one of the free MLB fan events.
MLB All-Star Week opens with its first-ever beach event on Friday, July 15, 2022, when Capital One All-Star Oceanfront begins at the Santa Monica Pier & Beach.
Running through Sunday, July 17, 2022, with no admission charge, the Oceanfront will feature casual and instructional youth baseball & softball activities on the beach directly south of the pier. In addition to baseball and softball, the SoCal sand will also be home to a daily All-Star Yoga class with the Pacific Ocean offering a picturesque backdrop and baseball-themed sand sculptures.
On the pier deck above, fans can shop for Official All-Star merchandise, participate in batting and pitching cages, and play any number of interactive games and promotions in a baseball-themed setting.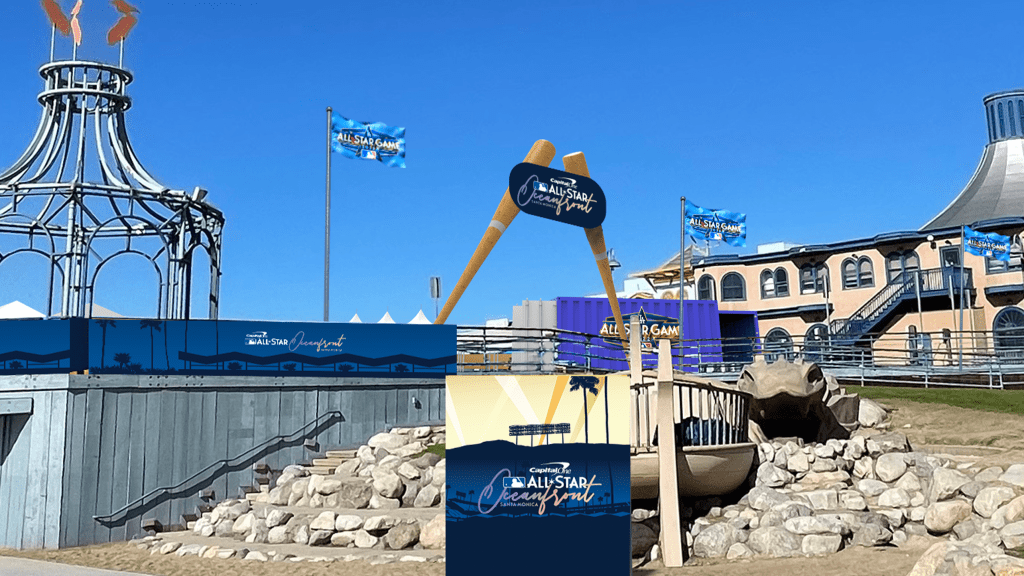 Make a day of it by coming in early and staying late to enjoy Santa Monica restaurants or stay overnight at any of Santa Monica's hotels.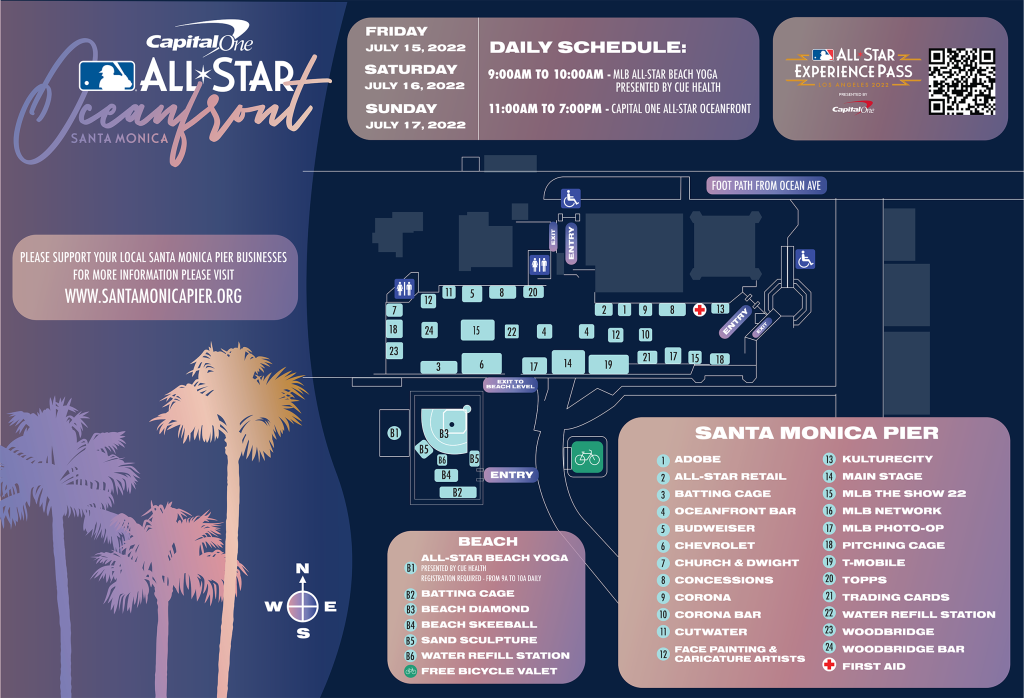 All-Star Beach Cleanup
On Saturday, July 16, 2022, MLB will also partner on a beach clean-up in Santa Monica with Heal the Bay, a local nonprofit dedicated to making the coastal waters and watersheds in Greater Los Angeles safe, healthy, and clean. This MLB Green Team Event is part of the league's continued efforts to promote sustainability and environmental awareness while also giving opportunities to take direct action through volunteerism. Click below for more information and to register as a volunteer. For more info and to register,
Click Here
.