6:09 PM - 0 Comments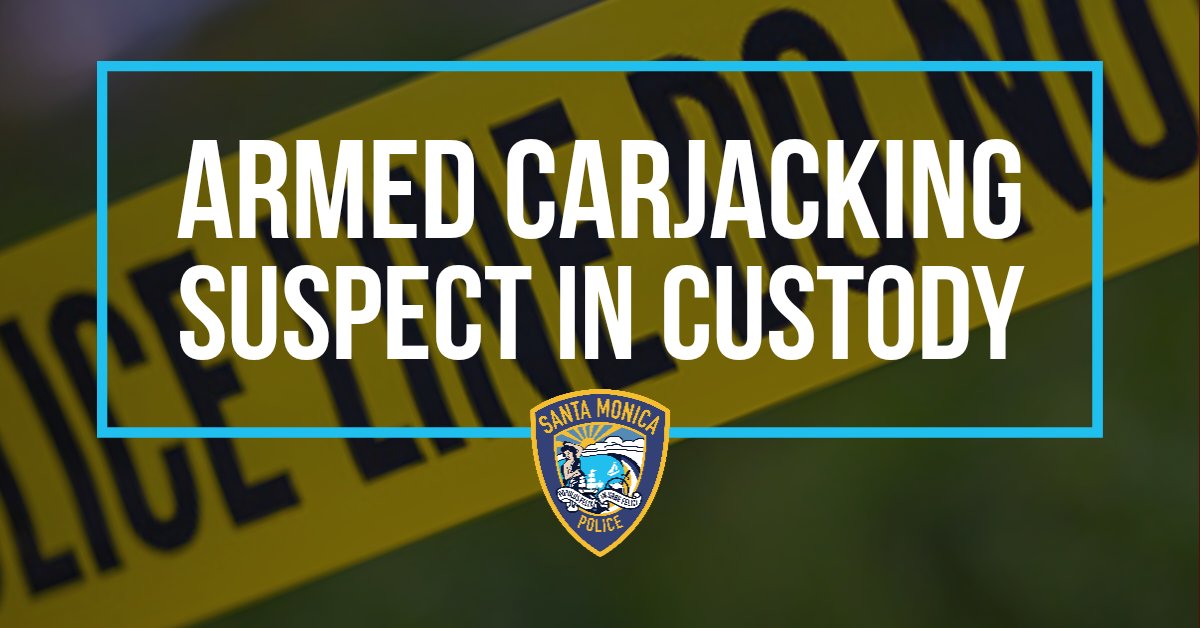 On February 16, 2023, at about 7:00 PM, Santa Monica Police Department (SMPD) Officers were dispatched to the beach Parking Lot 1 North (1550 PCH) regarding an armed carjacking.
SMPD Officers met with the victim who stated two male suspects approached her and demanded the keys to her vehicle while one brandished a handgun. The victim complied and the suspects fled in her vehicle, a gray Ford Focus. The vehicle description was broadcast to all assisting units. Officers located the stolen Ford Focus on the eastbound I10 Freeway. Officers witnessed the passenger jump out the vehicle before it continued east on the freeway. As the driver began to exit at Robertson, he collided into other vehicles.
The driver, Jonathan Manuel Perez a 22-year-old from Los Angeles, was located in the Ford and taken into custody. A replica firearm was found in the vehicle. Perez was transported to the SantaMonica Police Jail where he was booked for Carjacking and other Vehicle Code sections. Officers also discovered Perez was on active parole for a prior Armed Carjacking.
Although a perimeter was set for the outstanding suspect with LAPD assisting via helicopter, this second suspect was not located. He remains outstanding and is described as a Hispanic male,unknown age, wearing a black jacket, black pants, and a dark facemask over the mouth.
Anyone with any additional information pertaining to the outstanding suspect or incident is strongly encouraged to contact SMPD Detective Ismael Tavera at 310-458-2256 or the Watch Commander( 24 hours) at 310-458-8426.