8:42 PM - 0 Comments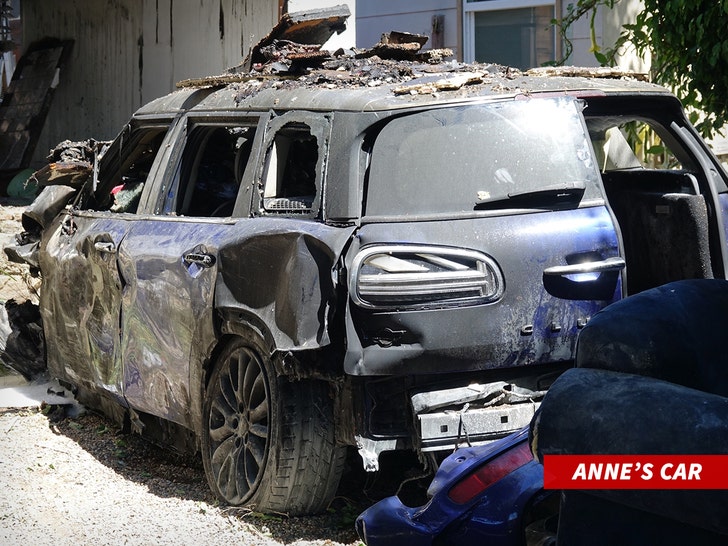 On Friday, actress Anne Heche was driving around the Venice/Mar Vista area like a maniac, according to witnesses.
First, she wrecked her Mini Cooper into the garage of an apartment complex, then drove off like a bat outta hell when the residents all came out to get her.
She then speed down the residential streets at a high rate of speed (which was captured by security cameras).
EXCLUSIVE: Video shows the vehicle owned by actress Anne Heche speeding down a Mar Vista street moments before crashing into a home and sparking a fire. pic.twitter.com/1H93z5aVx7

— Rachel Kim (@CBSLARachel) August 5, 2022
And eventually crashes into a house (1802 S Walgrove). The crash caused a fire to ignite, burning up her car sand the home.
Firefighters arrived and put out the fire, as the paramedics pull the unconscious and burned up actress out of her burning car.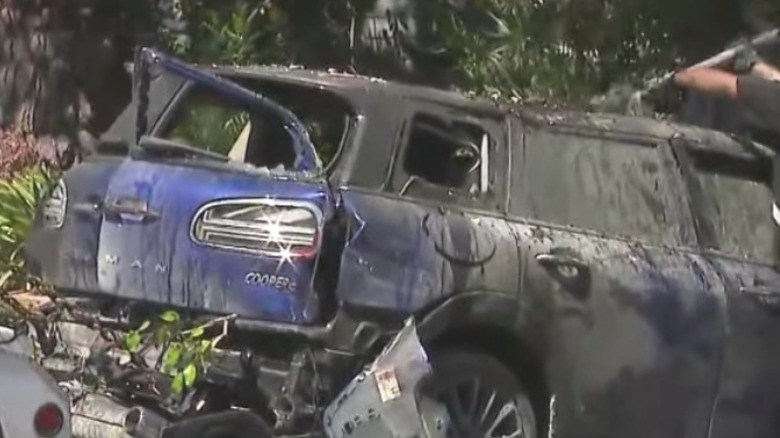 As they are about to put her into the ambulance, she comes to and tries to flee again.
The police said Anne "suffered burns in the fire" and her clothing and hair was "charred".
The lady who lives in the house was not hurt in the crash and fire.
Here's the now mangled vehicle owned by actress Anne Heche being towed away after speeding and crashing into a Mar Vista home and sparking a fire. @CBSLA pic.twitter.com/rRSqnM1YDt

— Rachel Kim (@CBSLARachel) August 6, 2022
Photos via Backgrid and TMZ