6:36 PM - 0 Comments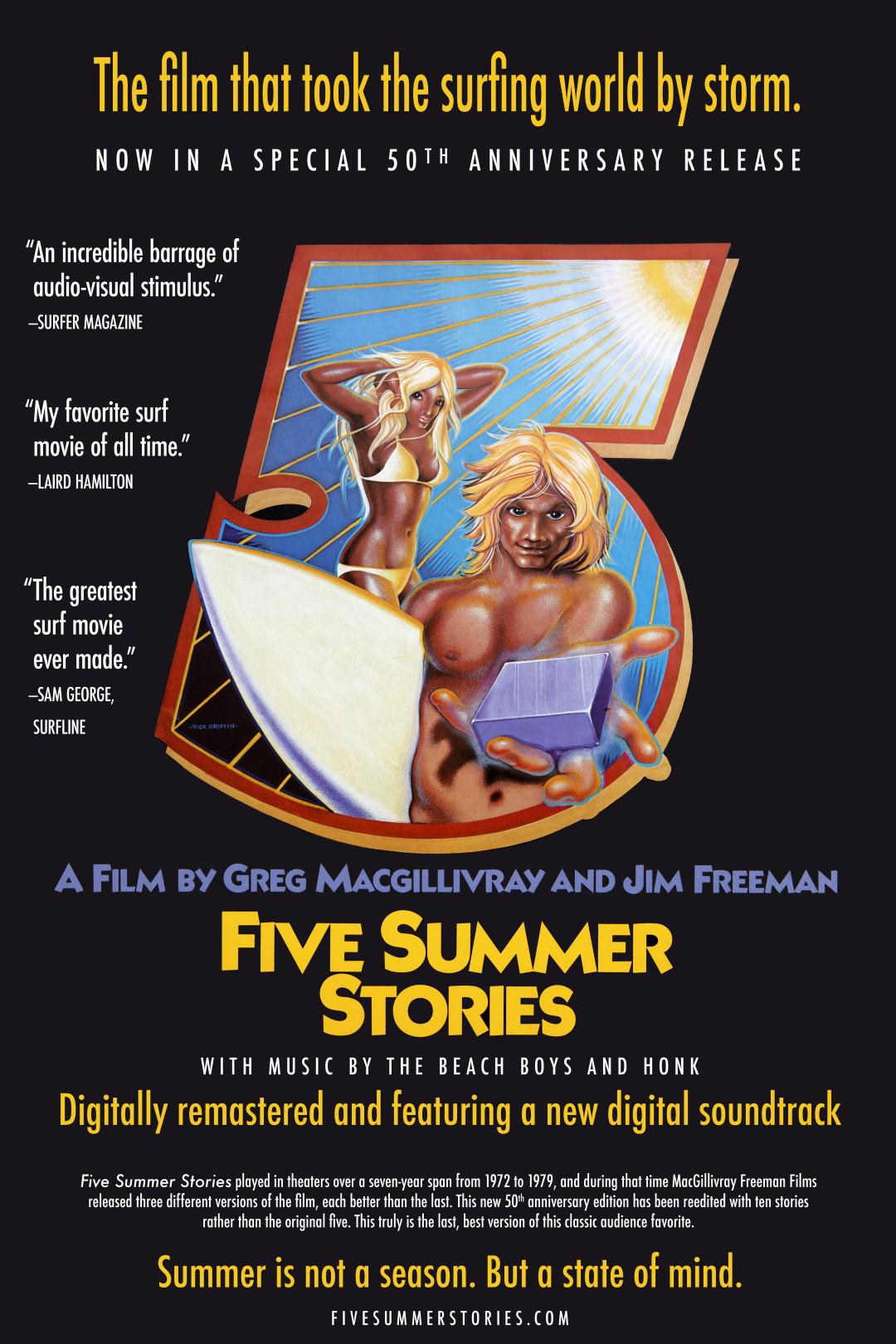 Five Summer Stories debuted to a full house at the 3,000-seat Santa Monica Civic Auditorium on March 24, 1972. The audience hooted, stomped, and screamed from the opening frame to the intermission, then started over again with the second reel. Eve Babitz, covering the premiere for Rolling Stone, reported that the level of energy overshadowed her past experiences at major rock concerts.

It's been called the finest surf film ever made. When Greg MacGillivray and Jim Freeman's iconic surf film Five Summer Stories premiered in 1972, it took the surfing world by storm. The film's unusual format – a montage of five-plus exciting, controversial and beautiful vignettes or stories – perfectly captured a fractured era in which an explosion of creativity and revolutionary change was shaking down the old order, taking the sport of surfing into new and unknown territory. With its groundbreaking use of super slow-motion surf cinematography, Five Summer Stories took the surf film genre to a new artistic level, inspiring a generation as it depicted the pure, innocent joy of surfing as symbolic of humankind's best possibilities.
Now, in celebration of the film's 50th anniversary, Greg has edited a new version with ten stories instead of the original five. Digitally re-mastered and with a new digital soundtrack featuring the music of Honk and the Beach Boys, this truly is the best version of this classic film.
Featuring 35 surfers! Including Gerry Lopez, David Nuuhiwa, Eddie Aikau, Jeff Hakman, Corky Carroll, Buttons Kaluhiokalani, Dru Harrison, Shaun Tomson, Margo Godfrey Oberg, Lynne Boyer, Billy Hamilton, Sammy Hawk, Herbie Fletcher, Rory Russell, and many more.
On August 25th,
Laemmle Monica Film Center
will host a screening of the film.
The screening starts at 7:30PM and has 135 minute runtime (includes a 15 minute intermission).
To buy tickets and for more info,
Click Here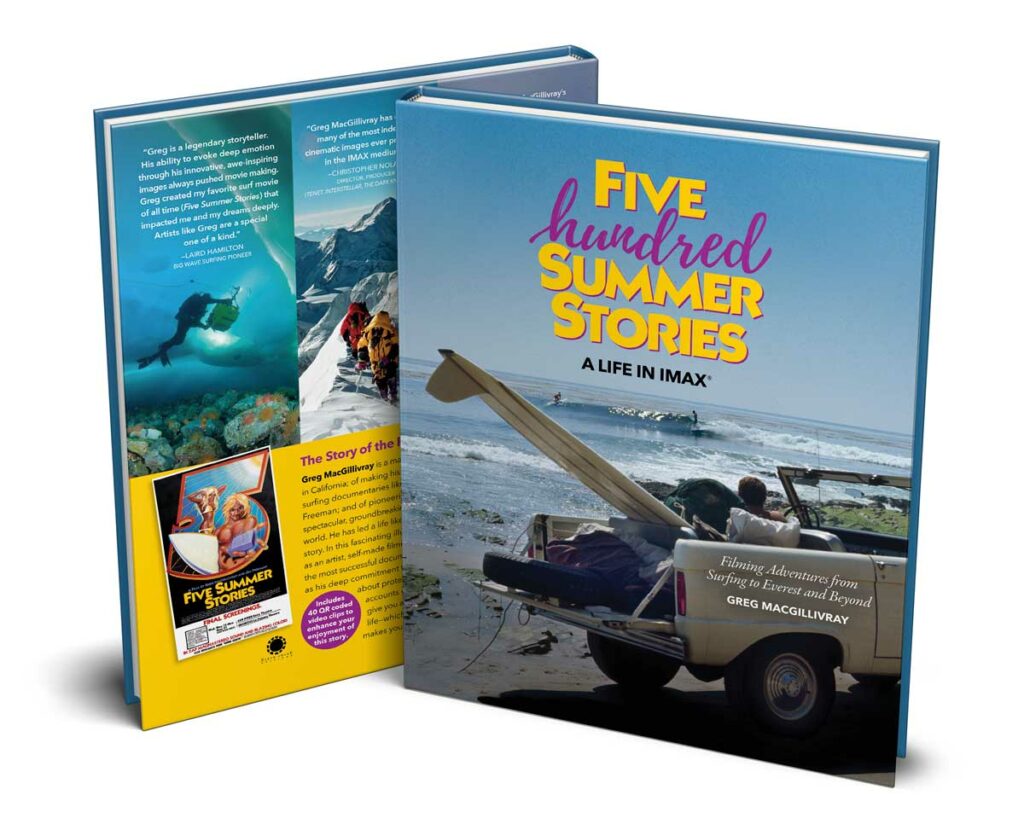 In his fascinating new memoir, Five Hundred Summer Stories, Greg shares his personal journey as an artist, self-made filmmaker, father and entrepreneur at the head of MacGillivray Freeman Films, the only documentary production company to gross $1 billion in worldwide ticket sales. It is also a story about MacGillivray's deep commitment to family, to conservation and to raising awareness about the importance of protecting our natural heritage for generations to come. Greg's compelling stories of adventure, filmmaking, love, loss, inspiration and determination give readers a front seat to an extraordinary life — and, just like his IMAX movies, make you feel as if you are there.
The book is avaliable for pre-order on
Amazon