1:48 PM - 0 Comments
The ATF and the Santa Monica Police put up a reward of up to $5,000 for information related to the arrest of those responsible for the arson that occurred May 31 at the Sake House by Hikari, located at 401 Santa Monica Blvd.
Below is the press statement from the
ATF
: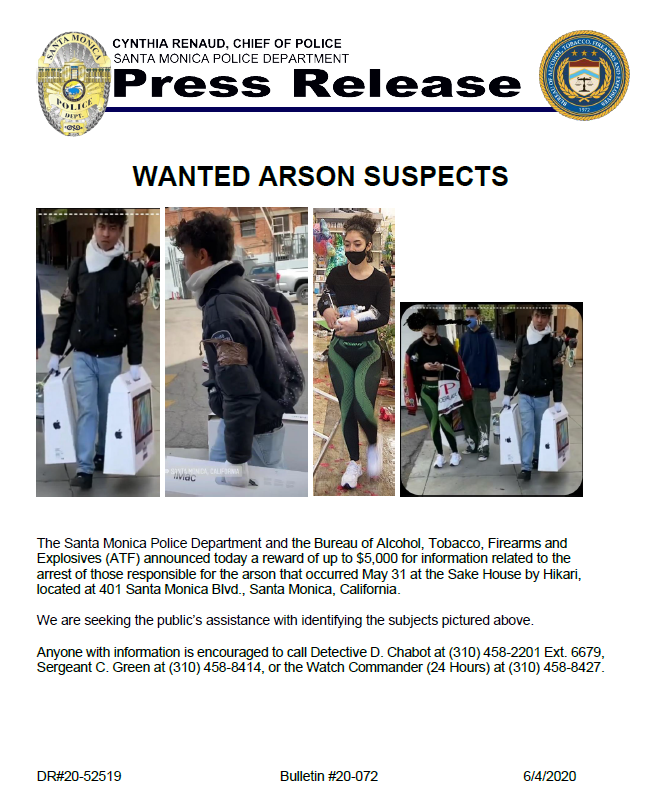 Anyone with information was asked to call Detective D. Chabot at 310-458-2201 Ext. 6679, Sergeant C. Green at 310-458-8414 or the 24-hour watch commander at 310-458-8427. Don't know how competent these detectives are, hopefully they are not awful at their job as their beloved Chief Renuad is.
The peice of trash wearing the ugly MISBHV legging also looted the REI store as seen in the photo above.
For more of our coverage of the protests and looting in our beach communities,
CLICK HERE