6:13 PM - 0 Comments
According to Surfline, "Slow rise in SSW swell into mid week, as smaller NW swell fades"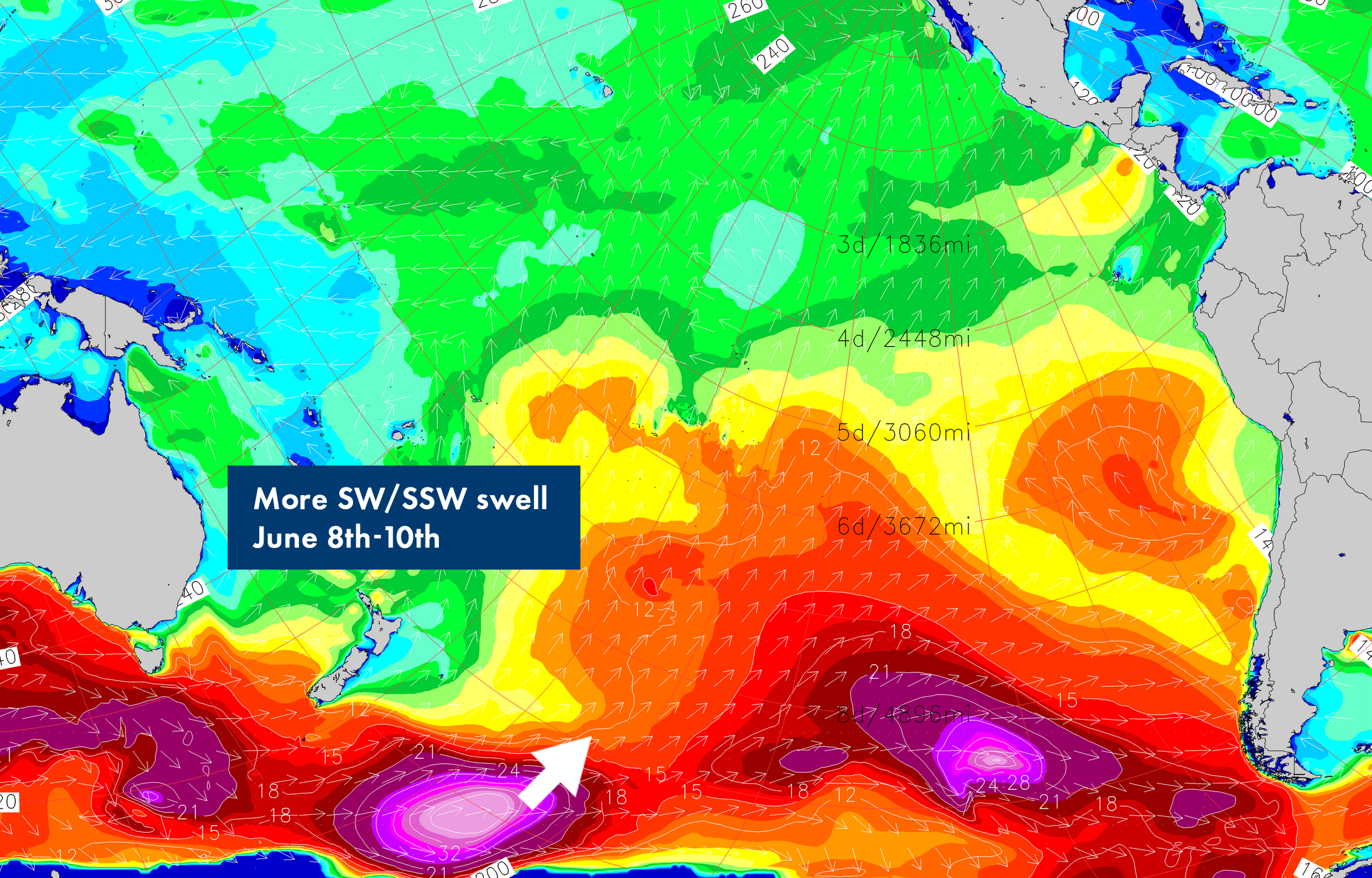 Tuesday, June 9th: 2-3'+ surf for average spots, 4-5' at top breaks. — Light/favorable AM wind.
Short-period NW swell falls off as more SW-SSW swell (220-200) moves in. Average breaks are in the waist-stomach high zone while better exposures of southern Ventura, LA and SD push up around shoulder high. OC standouts hit head high+ on favorable tides. Light offshore morning wind for most spots, trending moderate onshore out of the NW/WNW in the afternoon..

Wednesday, June 10th: 3-4′ waves off peaking SSW swell at good exposures, 5'+ for standouts. — Light AM wind.
Good shot of SSW swell (220-200) tops out, putting well exposed spots of southern Ventura, LA and SD in waist to shoulder high, while best breaks in OC are running head high to slightly overhead. Areas without the good southerly view are smallest, with mainly just remnant NW swell lapping in. Light/variable winds due most of the morning, followed by light+ to moderate westerly afternoon onshores.