4:52 PM - 0 Comments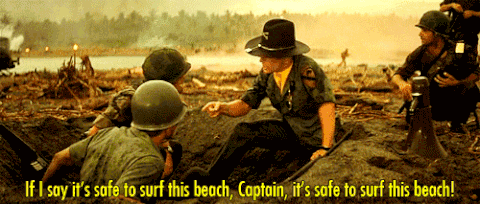 Here's today update:
"We don't want a stampede to the beaches," said Nicole Mooradian, public information officer for L.A. County's Department of Beaches and Harbors, on Friday. "Right now we're planning for Wednesday."
What she really means is that the first phase of reopening the beaches might start next week.
There are 4 phases for reopening LA County beaches:
Phase one:
gatherings beyond household members are prohibited. Surfing, running, walking and solo activities are allowed. No chairs, umbrellas or tents. Phase one lasts approximately six weeks and includes Memorial Day weekend.
Phase two:
gatherings beyond household members are still prohibited, but chairs and umbrellas would be allowed. There's a possibility, though, beaches would close for the Fourth of July weekend.
Phase three:
small gatherings would be allowed, volleyball courts would open and film permits enabled.
Phase four:
large gatherings would be permitted, with normal operation resumed.
She goes on to add that the first phase of the beaches reopening may last "about six weeks, but it could be shorter and it could be longer." She gives no clear reason for this, she just said, "It just depends on how many people come, and what the attendance looks like."
"We want people to wear masks when they're not in the water," Mooradian said.
But remember, mayors can cockblock the reopening.
For more of our coverage of the Coronavirus lockdown, closures, and how our local surf community and businesses are doing,
CLICK HERE