12:48 PM - 0 Comments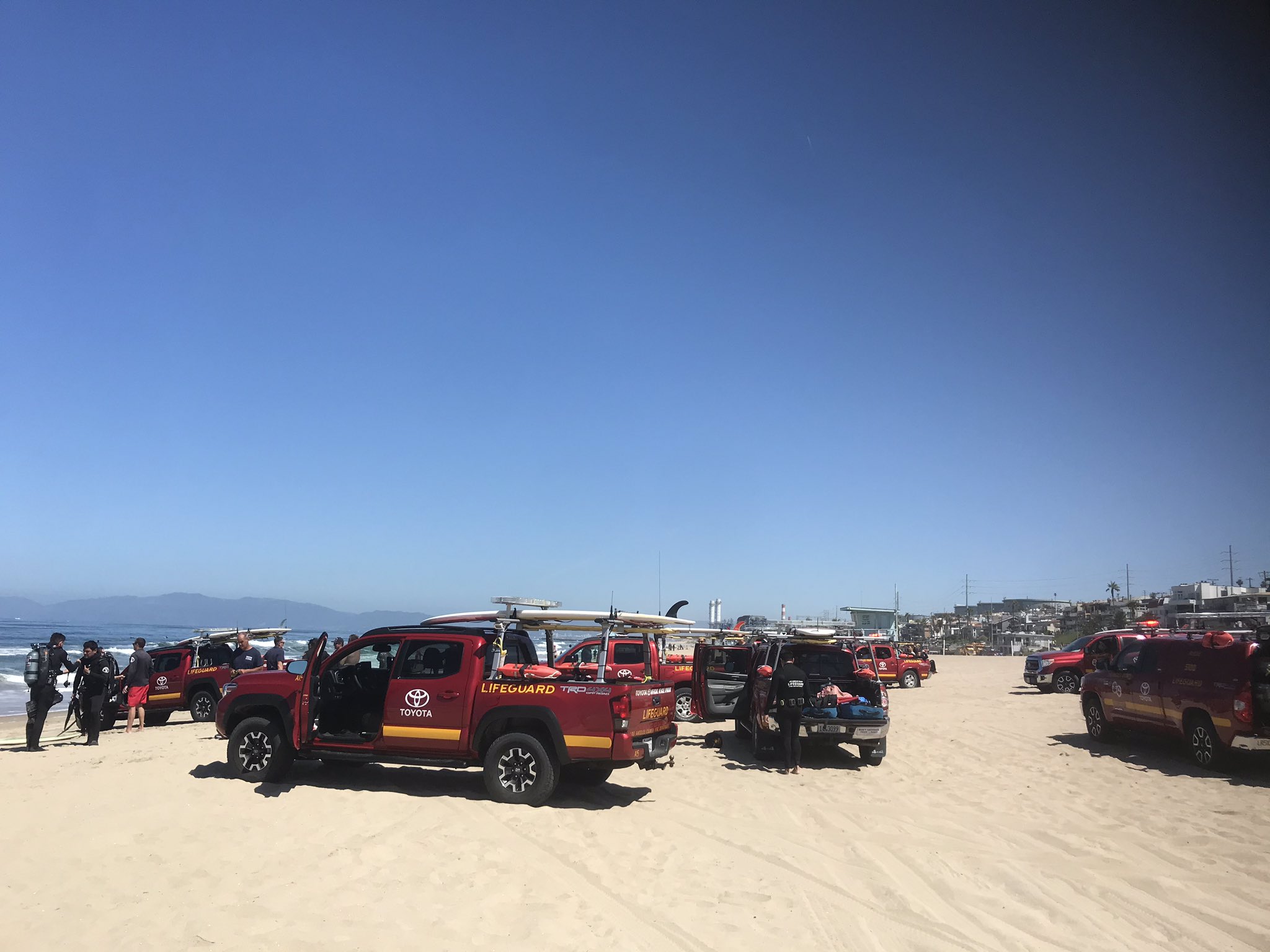 On Thursday at approximately 10:45AM,
La County Lifeguards
responded to a reported missing off 34th street in Manhattan Beach
Dive 1 was on scene conducting sub surfaces searches. Lifeguards conducted searches of the surf line. Air Ops are on scene conducting an aerial search.
5 Dive team members conducted a sub surface search and 15 free divers searched throughout the surf zone. The area has been saturated with no findings.
According to the Manhattan Beach Police Department, no outstanding missing persons are reported.
At approximately 11:50am, all Lifeguard sub surface searches have been concluded. LG beach units and Baywatch rescue boats will remain on seen patrolling.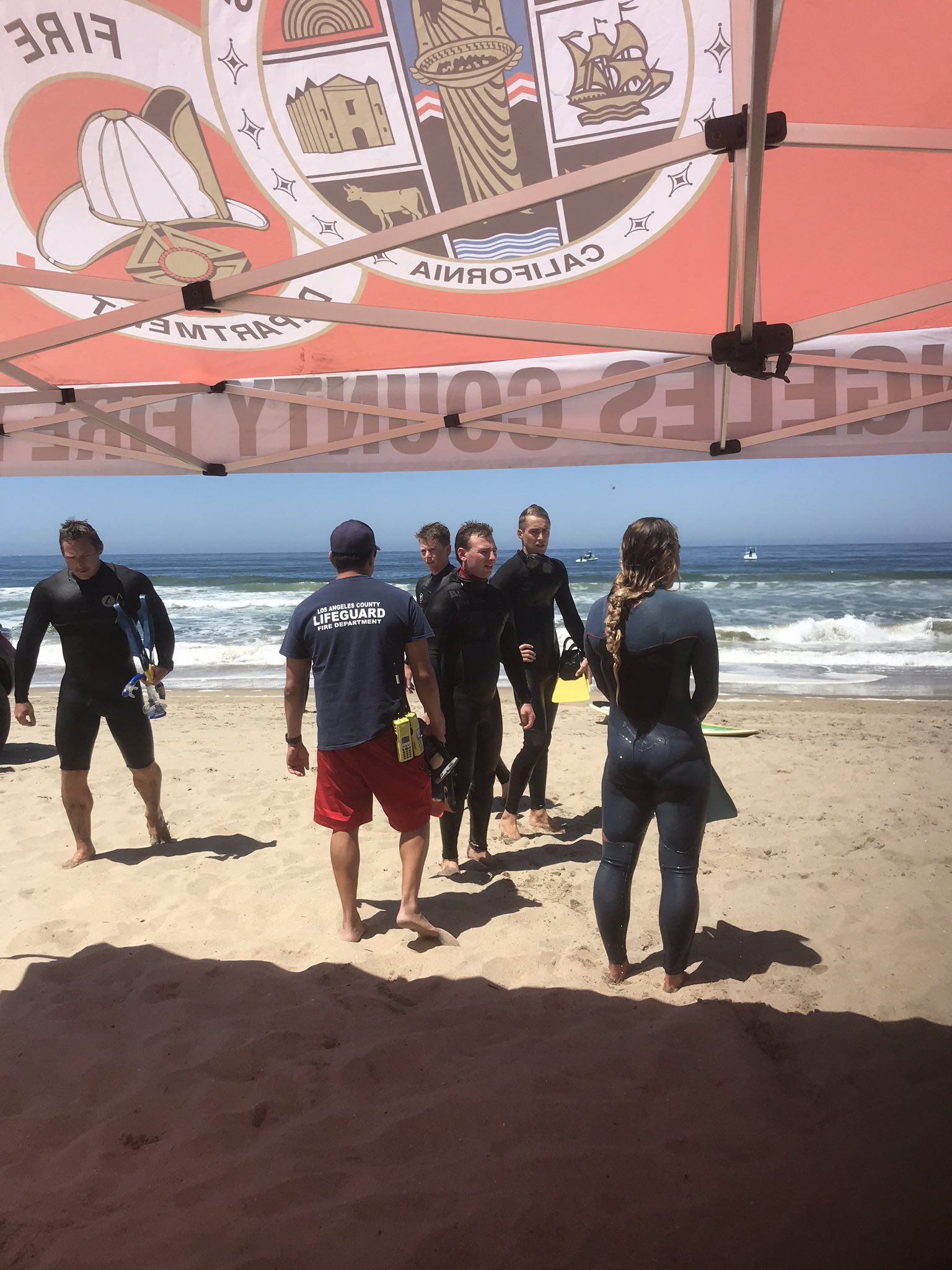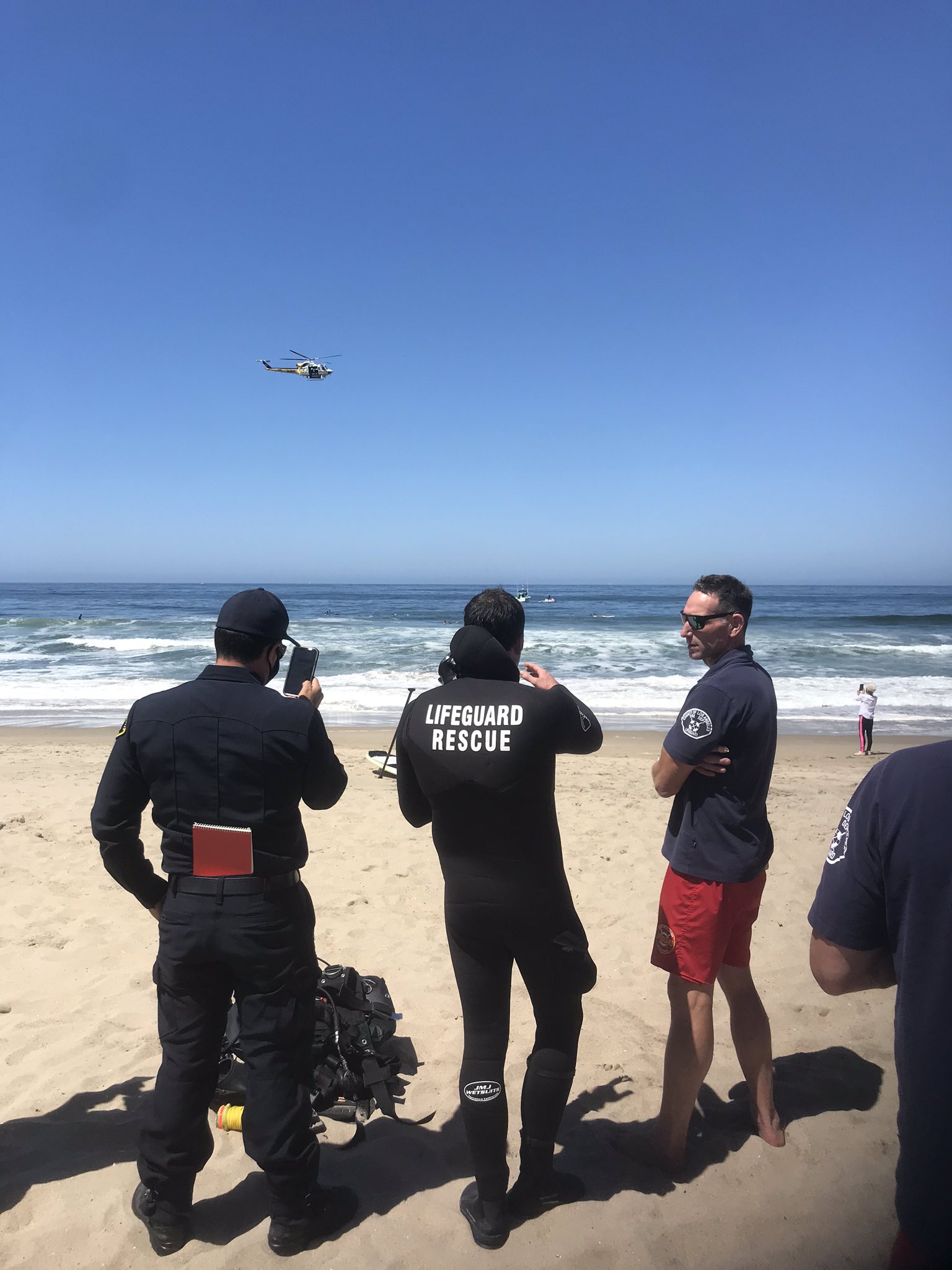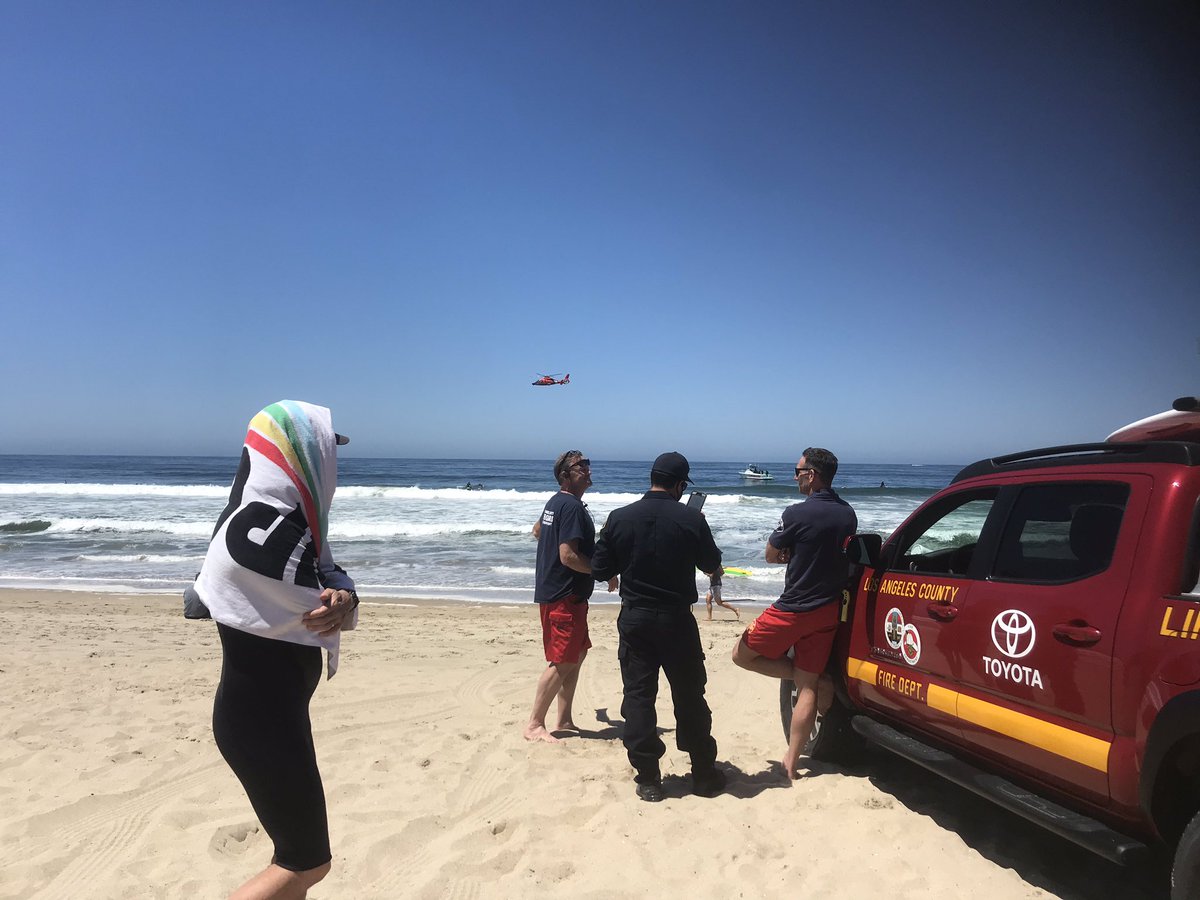 Photos:
LACoFD Lifeguard Division