5:27 PM - 0 Comments
According to Surfline, " Good run of SSW swell fills in over the weekend, secondary NW swell shows then."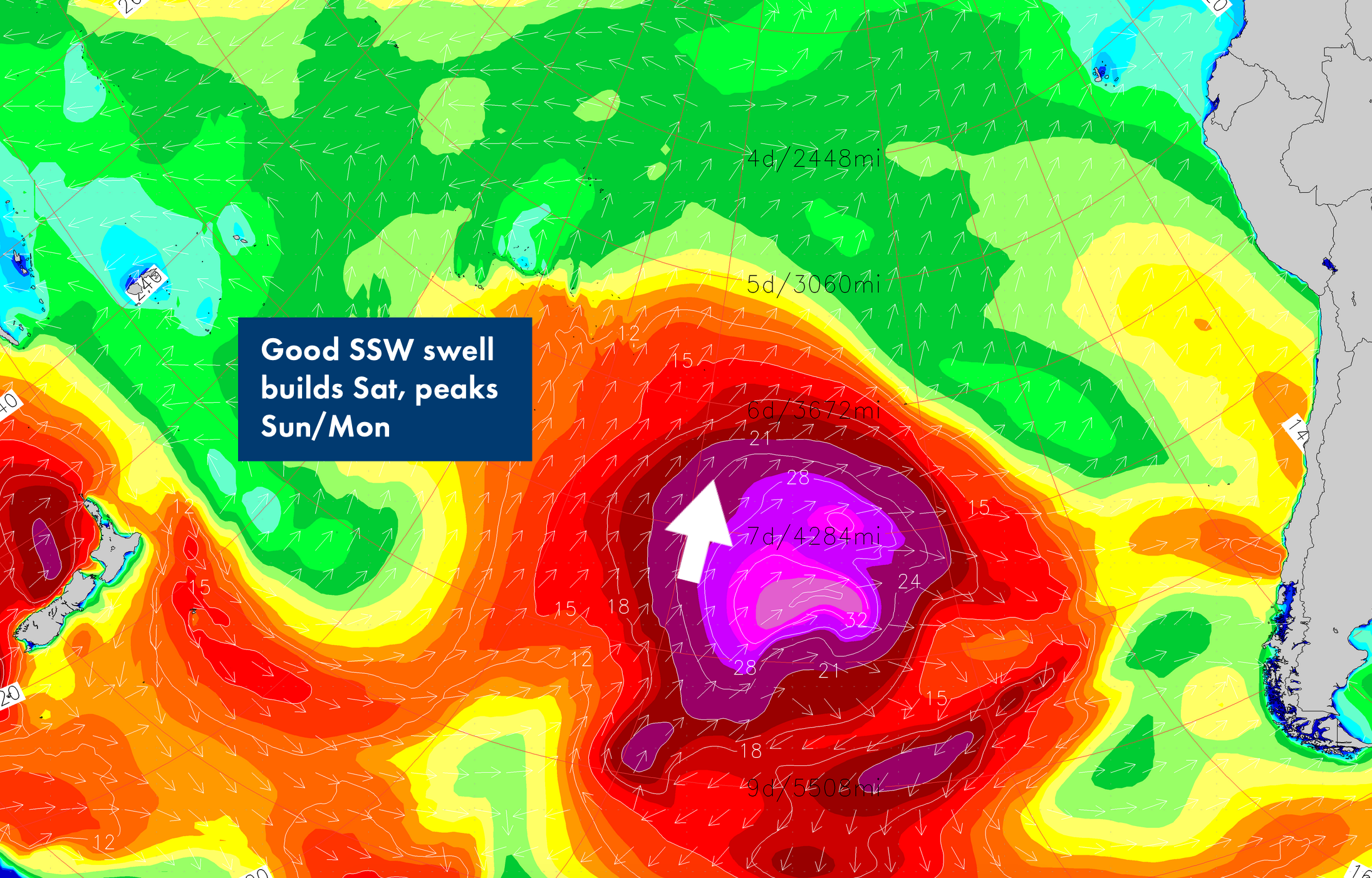 "Saturday, May 9th: 3-4′ waves from building SSW swell — more size PM. Light/variable to southerly AM wind, light+ to moderate PM onshores. Fresh SSW swell (205-185) is on the rise all day. Most breaks top out around waist-stomach high in the morning. By the afternoon/evening look for the long-period summertime focal points to be running chest-shoulder-head high+. Smaller NW swell blends in through the morning, rebuilding before dark. Light SE trending S morning winds shift more westerly and rise to light+/locally moderate in the afternoon before easing through the end of the day. Patchy morning fog."
"Sunday, May 10th: 3-5′ surf off peaking SSW/S at good exposures, more size at top spots. Some new NW swell joins in. More southerly morning winds for southern regions. Healthy, long period Southern Hemi shifts more southerly, SSW/S (200-180) and maxes out. That sets up chest-head high+ waves for exposed breaks in North LA. Combo beachbreaks that pull in that multi-directional swell mix will see some fun peaks. Light morning winds due from LA northward. Mainly moderate SW-W afternoon onshores, expected to ease by the evening. Patchy morning fog."