4:00 PM - 0 Comments
Latest Update was 5:00 PM 5-18-2020.
As of now, this is an on-going story. Newest updates are added as they come in, scroll down for all the updates as they are posted in chronological order.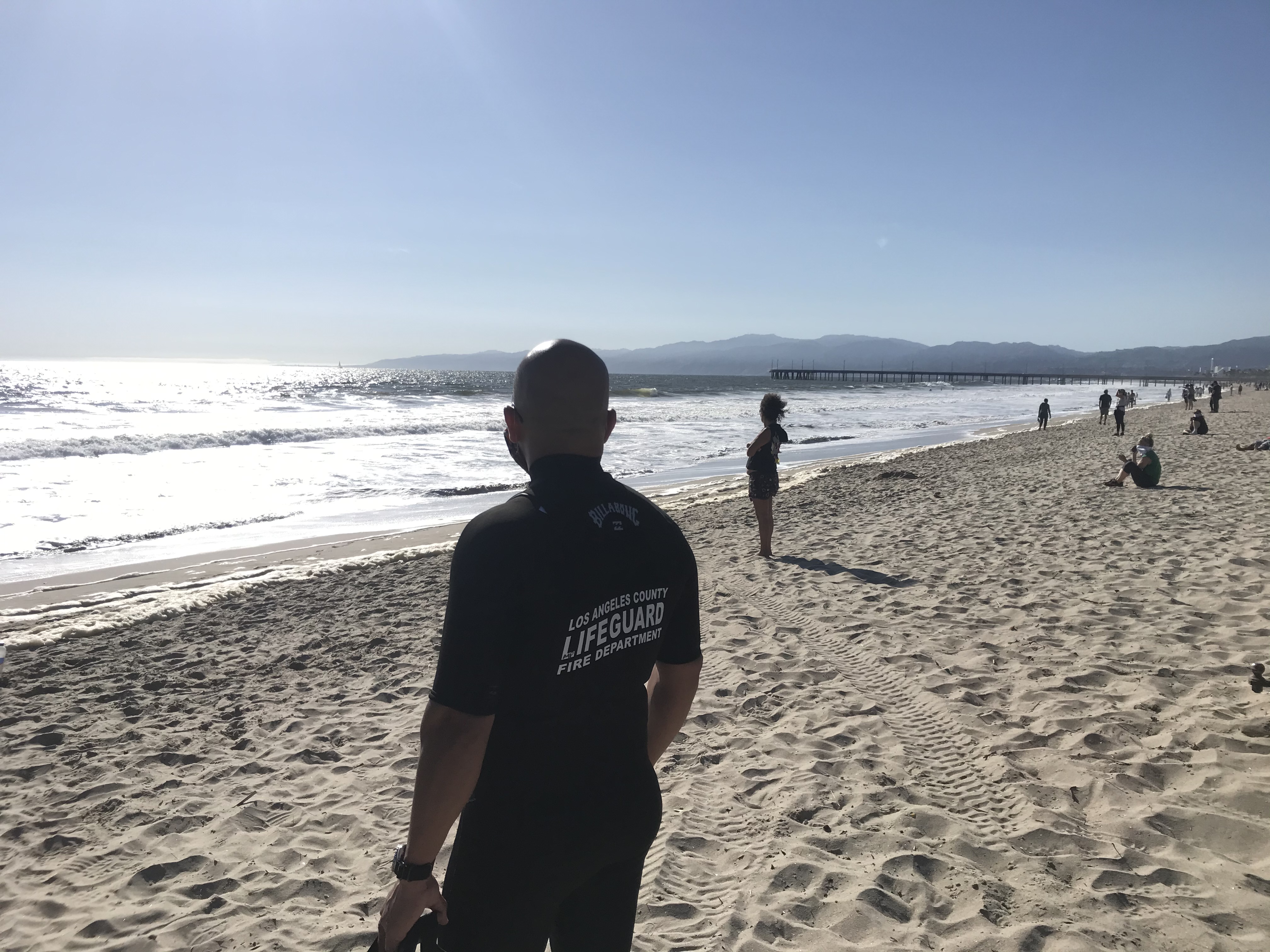 Around 3:40pm, LA County Lifeguards responded to a call, a large group of swimmers got pulled out by the strong rip current. Lifeguards made contact with a number of the swimmers, but one did submerge. They are searching for an adult male.

LA CO Fire Dept reports were that they evaluated a 10 year old boy after lifeguards rescued him from the water and are currently searching for his father who remained missing as of 5:30 p.m
Around 3:40 p.m, scanners picked up reports of "lifeguards responding to a reported missing swimmer in Venice Beach. Section 3, Area 23, LR200. Dive 1 also on scene."
Live footage of the search was posted to our
Instagram Story
as it was happening.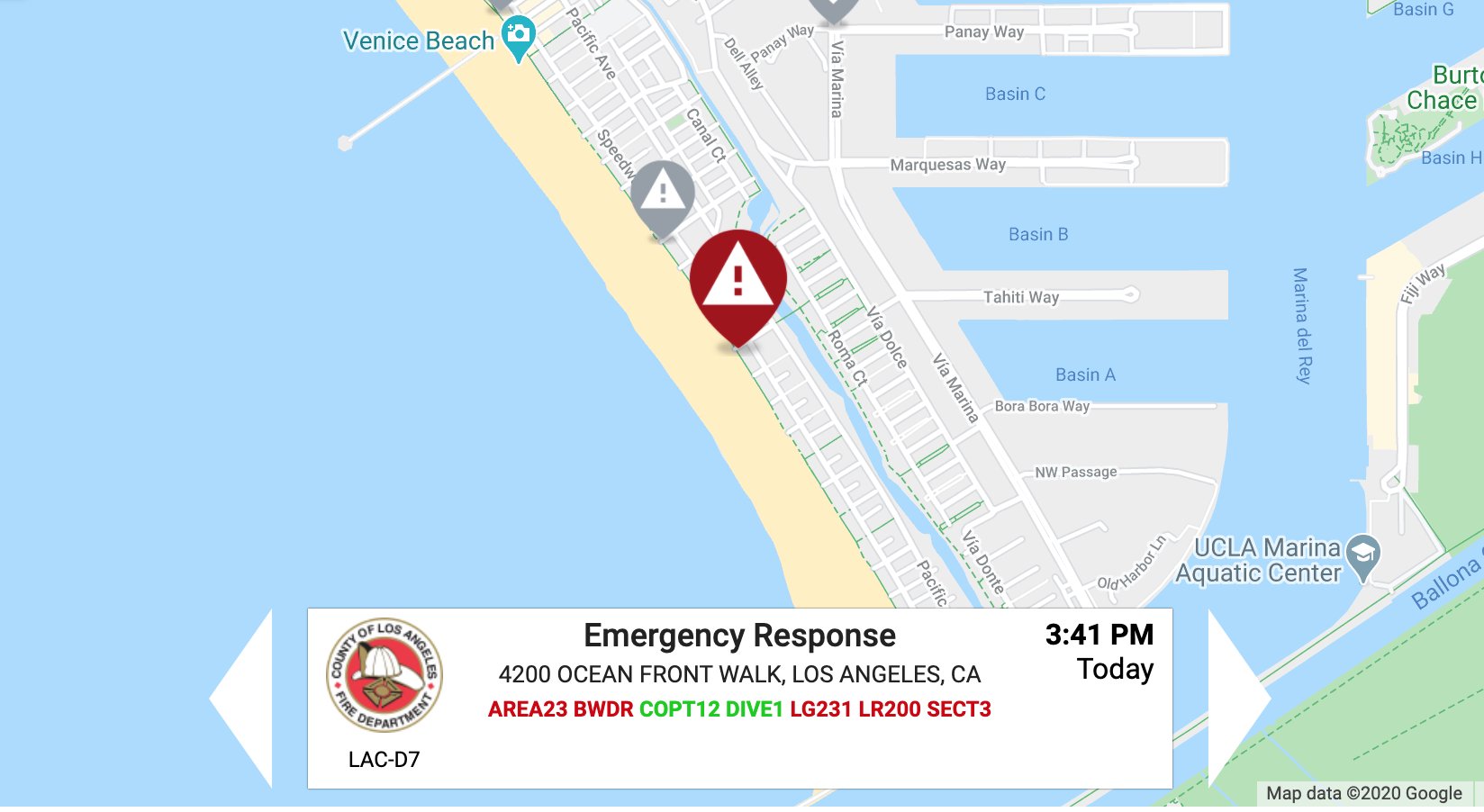 "Lifeguards are conducting Line Searches throughout the surf zone. Dive 1 is Conducting subsurface searches with support from Baywatch Del Rey. LA County Fire Air Ops Copter 12 is conducting an aerial search. Location is Ketch Tower in Venice Beach."
Statement from LA Fire Dept:
(LA County Lifeguards) requested LAFD medical support in their search for two reported missing swimmers. One 10yo male was located, evaluated and did not require transport to the hospital. LA County Lifeguard is leading the continuing search for the 2nd swimmer, reported to be the adult father of the 1st patient. LAFD is on medical standby only. All further questions are referred to LA County Lifeguards ; FS 63; Batt 4; West Bureau; Council District 11; E63 RA63; CH4; Margaret Stewart
The Coast Guard stated they "are currently searching for missing 39-year-old man off the coast of Venice Beach."
SECT3 reports the search for the missing person continues from the air, surface, and underwater. Water is 15-30' deep with a north facing lateral current at 4 mph. Swells still 5-6'
"There was a large rescue of 6+ people shortly before. I watched the whole thing, but still don't understand exactly what happened. It happened so quickly." commented witness Rhiannon Dourado.
*Update* As of 7:30PM subsurface searches have been suspended for the evening.
Lifeguards will continue periodic land based patrols throughout the area. Dive and Sonar search operations will resume at 7:00AM tomorrow.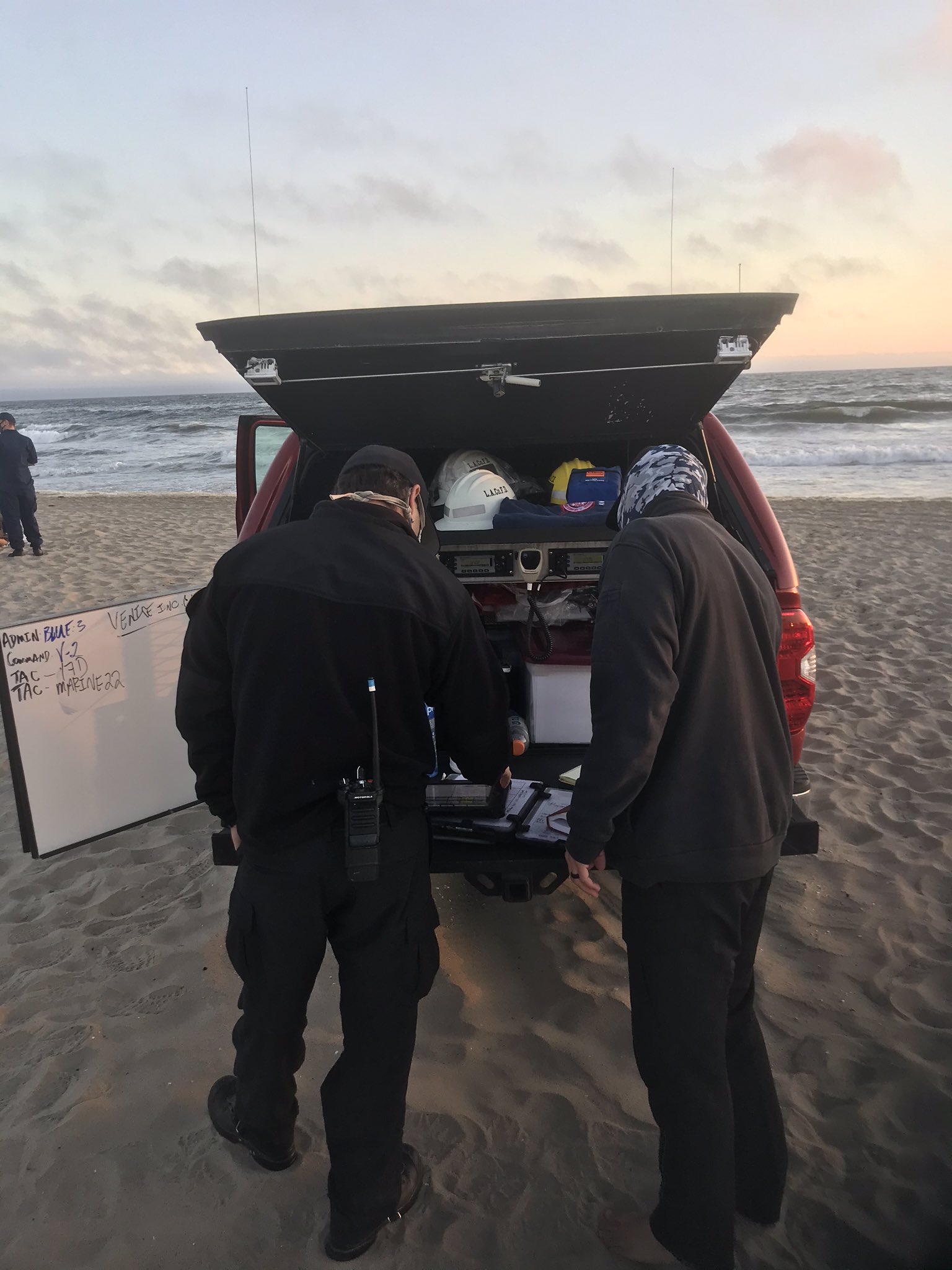 UPDATE 5-18-2020, 10:30 AM
Lifeguards resumed Sub-surface Dive operations at 7:00AM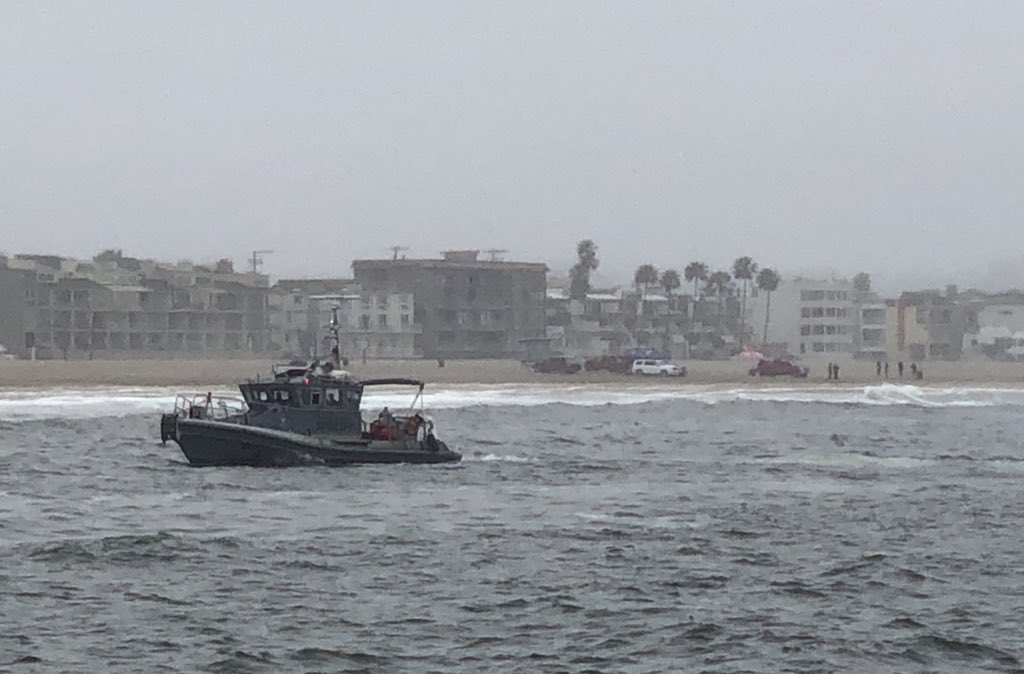 #VeniceIC *Update* @LACoLifeguards and @SEBLASD
resumed Sub-surface Dive operations at 0700. @LACoLifeguards Marine Technical Search Team is working with Baywatch Del Rey to conduct side scanning sonar of the area. pic.twitter.com/MQfg3NFjQU

— LACoFD Lifeguards (@LACoLifeguards) May 18, 2020
The missing swimmer is said to be Former WWE star Shad Gaspard, who is 39 years old. Gaspard was swimming with his 10-year-old son who was rescued and unharmed.
Gaspard's wife posted this to her Instagram story:
UPDATE 5-18-2020, 1:30 PM
Reports came in that at approximately 12:30PM, the search has been stopped.
"We had one of our lifeguards go out to make a double rescue of a father and a son. The father unfortunately got pushed down by a wave as they were getting pulled out of the current. The lifeguard rescued and grabbed the boy, the son, and tried to grab the father as well. He ended up getting pushed down by a wave and we couldn't find him and we immediately started with our rescue boats, called in additional lifeguards to search that location of his dad." - Kenichi Haskett, Los Angeles County Fire Dept Lifeguard Division.
UPDATE 5-18-2020, 5:00 PM
"Every effort will be made to locate this gentleman, he is somebody's family member, and we all have family, so we will not rest until we feel that every effort has been made to locate him," said Deputy Trina Schrader of the Los Angeles Sheriff Department Monday.